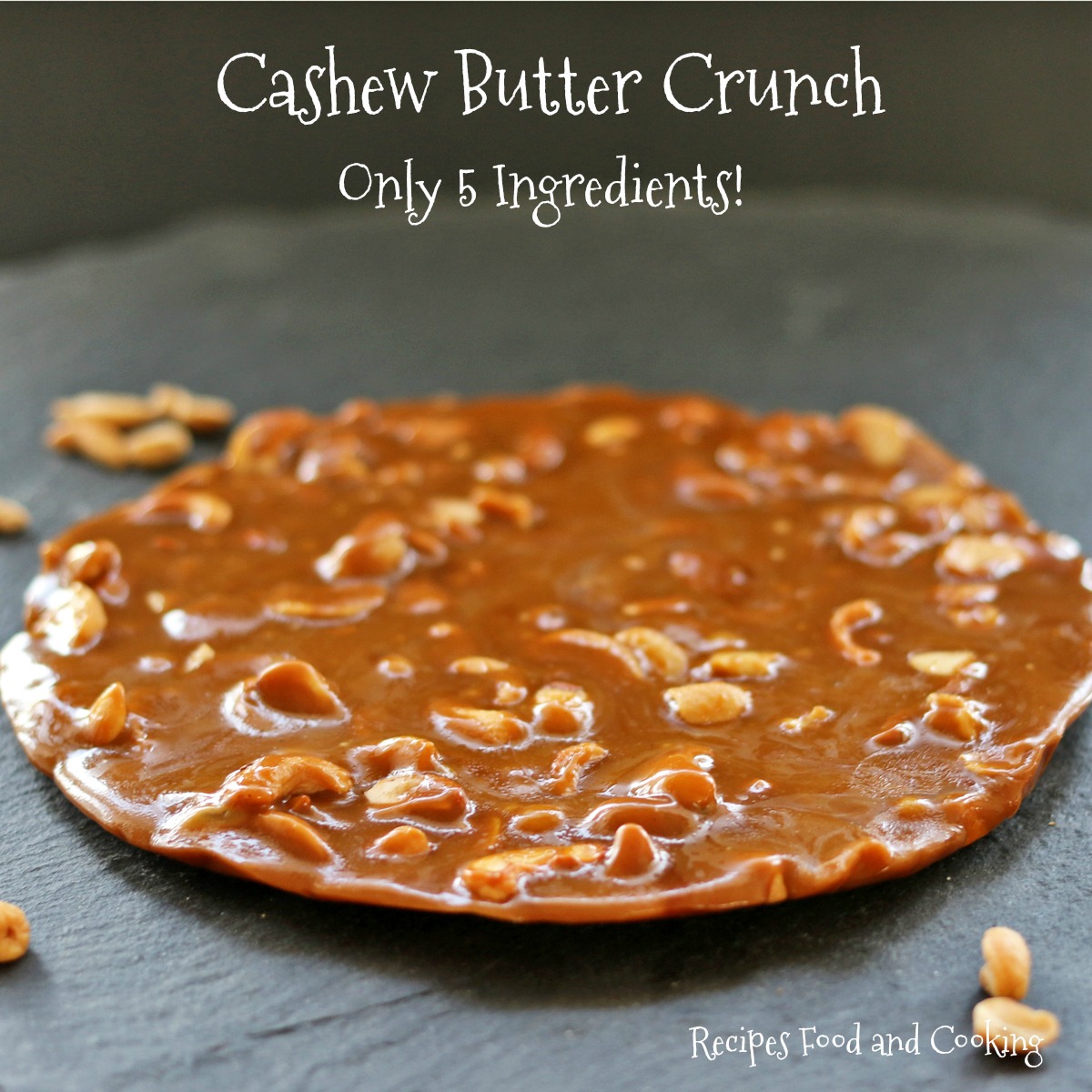 I made this today doing some individual ones and one bigger round one. I used a pan for the individual ones that are the size of a cupcake pan only with removable bottoms. I sprayed them really well and they came right out. I got 12 individual ones and a larger one. Total this recipe makes 1 1/4 lbs. of cashew butter crunch. It just melts in your mouth. You can use any kind of nuts you want to in this recipe, I love it with pecans too!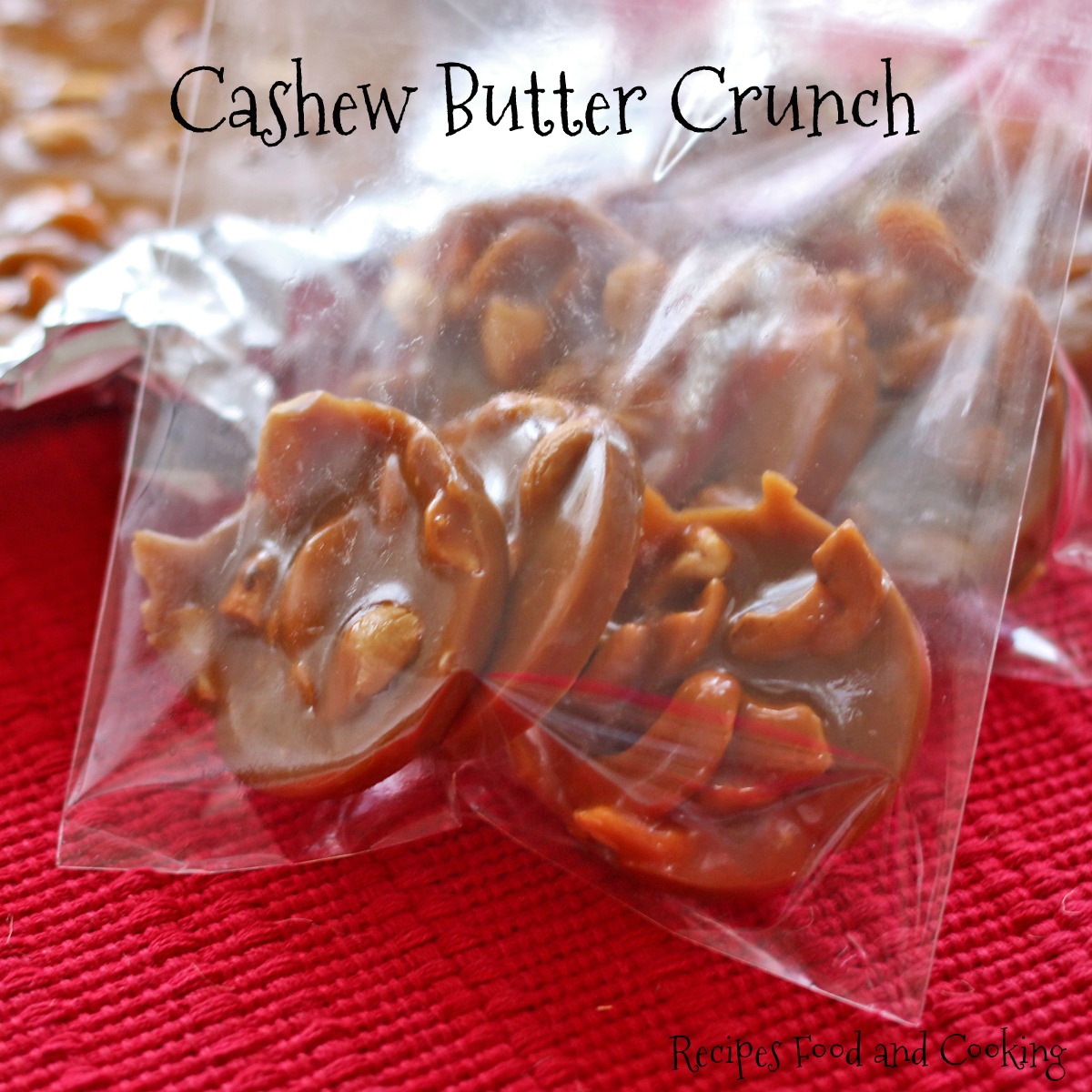 Cashew Butter Crunch
Author:
Mary Ellen @ Recipes Food and Cooking
Prep time:
Cook time:
Total time:
Ingredients
1 cup salted butter
1 cup white sugar ( I use Dixie Crystals)
1 tablespoon corn syrup
1 teaspoon vanilla
1 1/2 cups salted cashews
Instructions
Add the butter to a 2 1/2 quart heavy bottomed pan.
When the butter is melted add the sugar and corn syrup.
Cook over medium heat for about 8 minutes, the mixture needs to reach 300 degrees. Stir constantly while it is cooking so that it doesn't scorch on the bottom of the pan.
Stir in the cashews and vanilla
Pour into a buttered dish or on a cookie sheet. Let cool. Break up in pieces to serve.
Notes
Slightly adapted from Land of Lakes
Pin It!