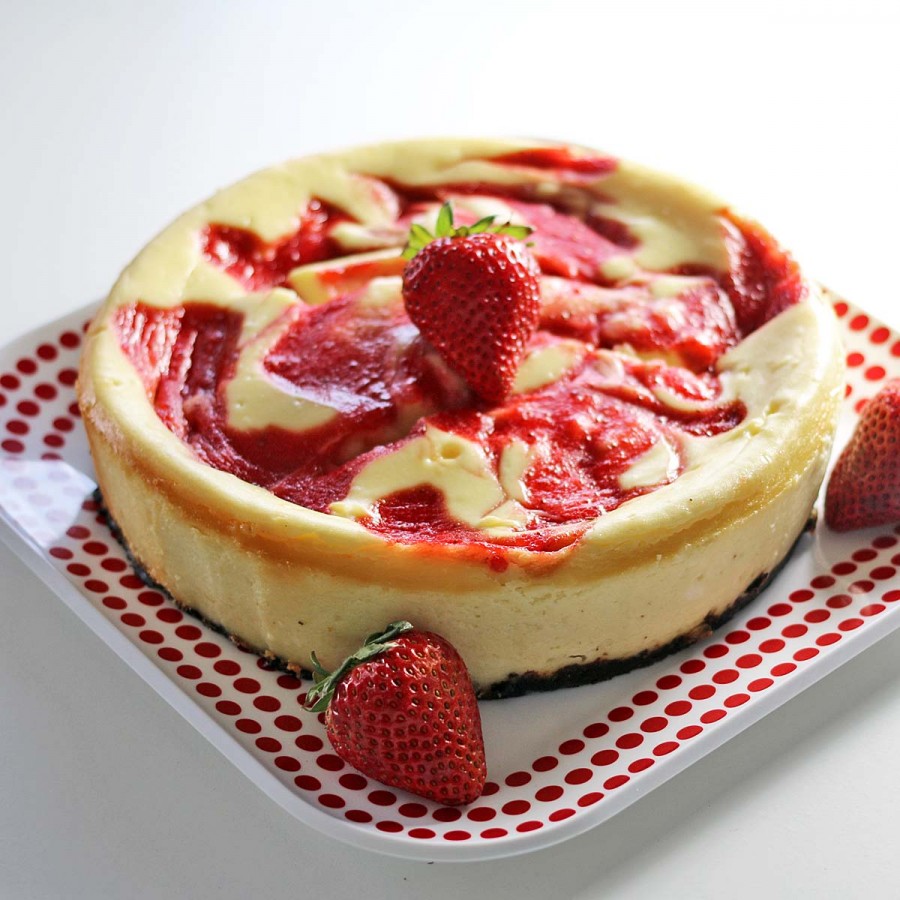 Cheesecake with Strawberry Curd and a Chocolate Cookie Crust
This would be a perfect cheesecake to serve for Mother's Day. It is so creamy and the strawberry curd adds the perfect taste of summer. Making strawberry curd is so easy that if you haven't made it before you are going to wonder why not. It has an intense strawberry flavor and it should because you use a whole quart of strawberries to make it. I serve the extra on the side.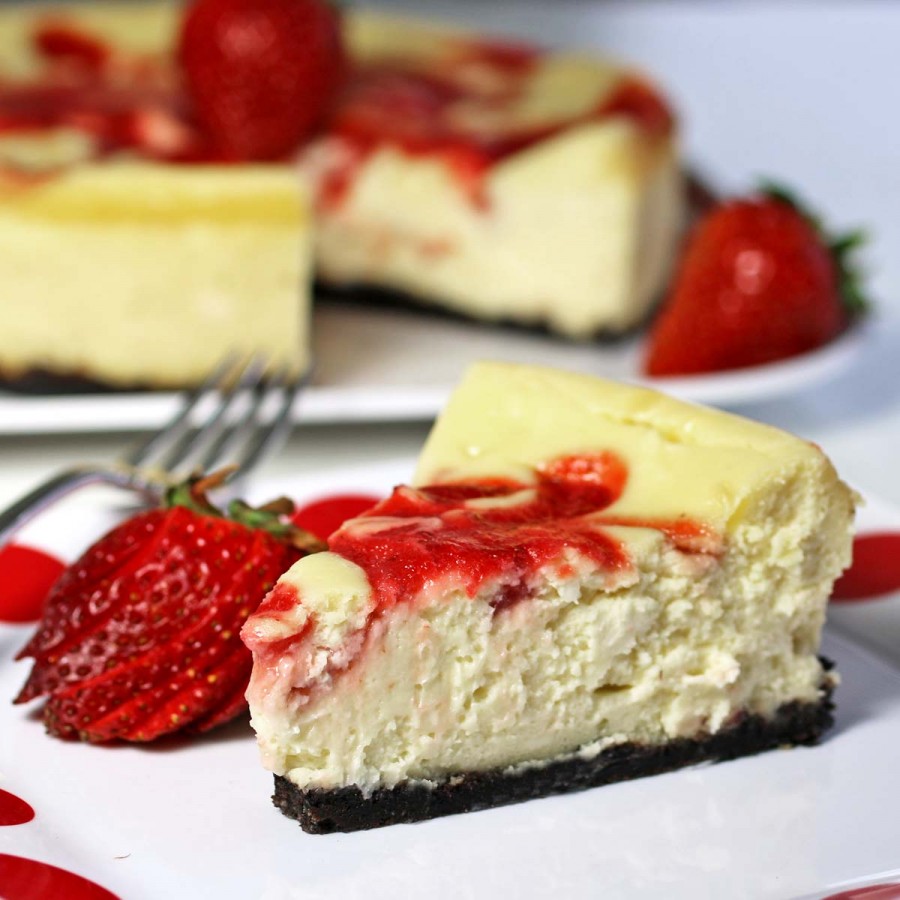 This is my go to cheesecake recipe. It is the base for about every cheesecake I make. I got the recipe from a chef I used to work for. I hope you enjoy it!
Cheesecake with Strawberry Curd
Recipe type:
Cheesecake, Dessert
Prep time:
Cook time:
Total time:
Delicious creamy New York Cheesecake with Strawberry Curd.
Ingredients
4 8 oz packages cream cheese
1 1/2 cups sugar
4 eggs
2 teaspoons vanilla
dash salt
Crust
6 oz chocolate sandwich cookies
1/3 cup melted butter
Strawberry Curd
1 quart strawberries
3/4 - 1 cup sugar
juice of 1 lemon
3 teaspoons cornstarch
1/2 cup water
Instructions
Make the Strawberry Curd. Wash and cut the strawberries. Add to the blender. Pulse until completely liquefied. Add the sugar. Put on high and blend thoroughly. Add to a saucepan. Bring to a boil. Mix the water, lemon juice and cornstarch together. When strawberries come to a boil stir in the water mixture. Cook until thickened. Cool.
Crush the sandwich cookies. Add the melted butter. Press onto bottom of a 9 inch springform pan. Bake at 350 degrees for 10 minutes. Wrap bottom and sides of pan in foil.
Add the cream cheese to a large bowl. Beat the cream cheese until blended and creamy. Add the sugar, vanilla and salt. Beat for another 3 - 4 minutes. Add the eggs one at a time beating until just incorporated. Do not overbeat. Pour over crust.
Bake at 325 for about 45 minutes in a hot water bath. (Place hot water in a big enough pan to hold the springform pan) Cheesecake is done when it just starts to puff in center but is still a little jiggly.
Add dollops of the strawberry curd all around on top of the cheesecake. Swirl with a knife. I only used about half and served the rest on the side.
 Maybe you'd like to try our recipe for?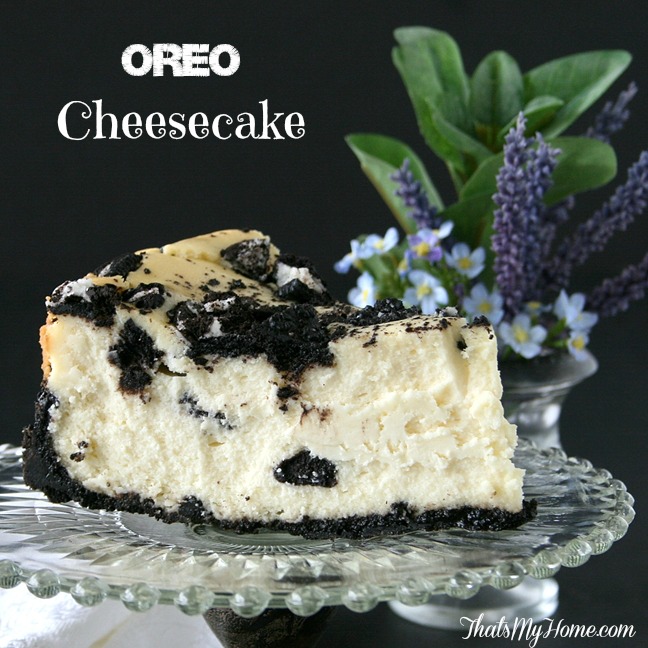 Carrot Cake Cheesecake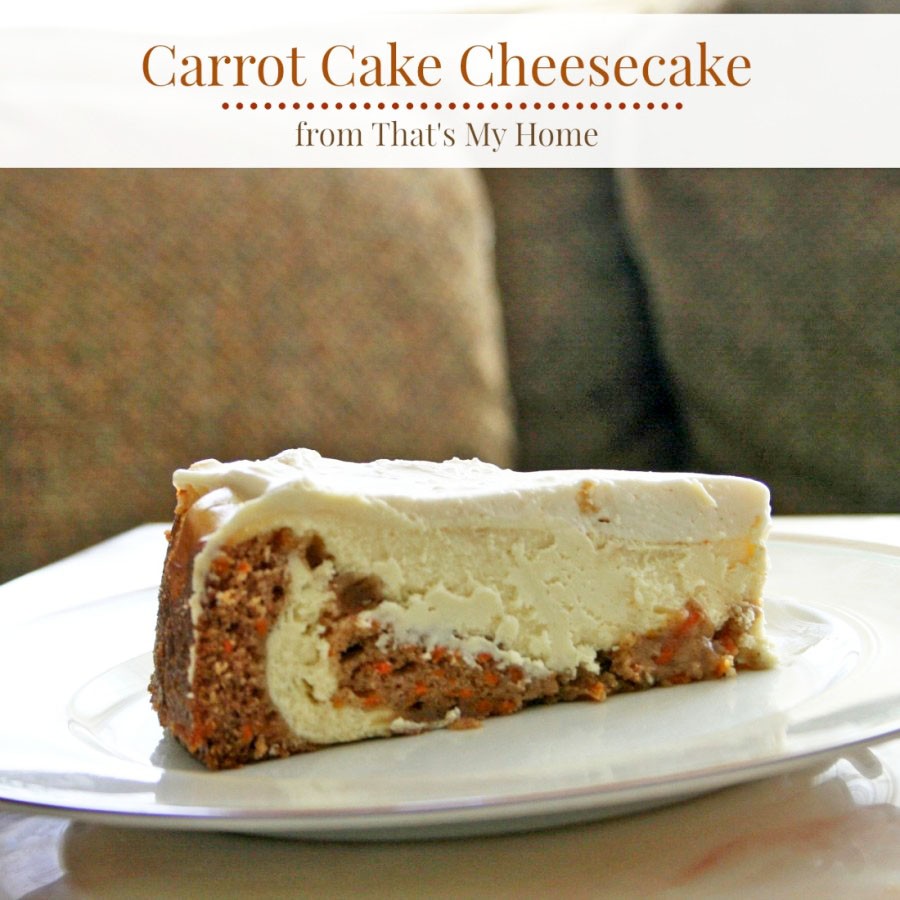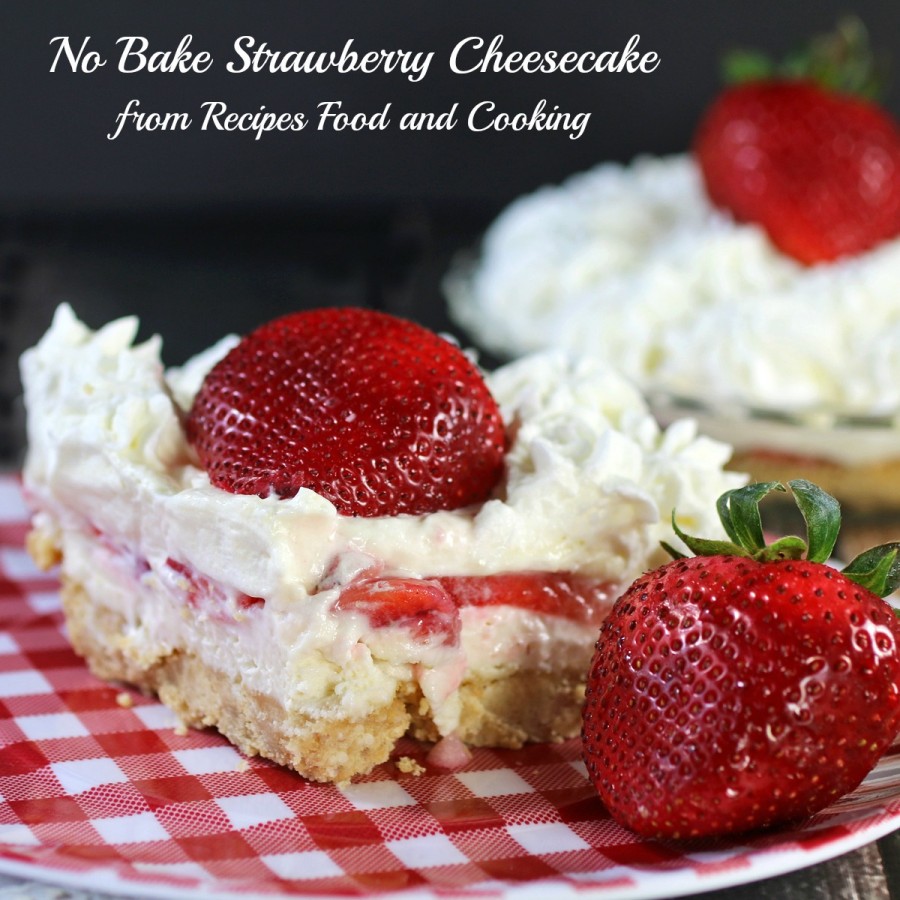 Pin It!