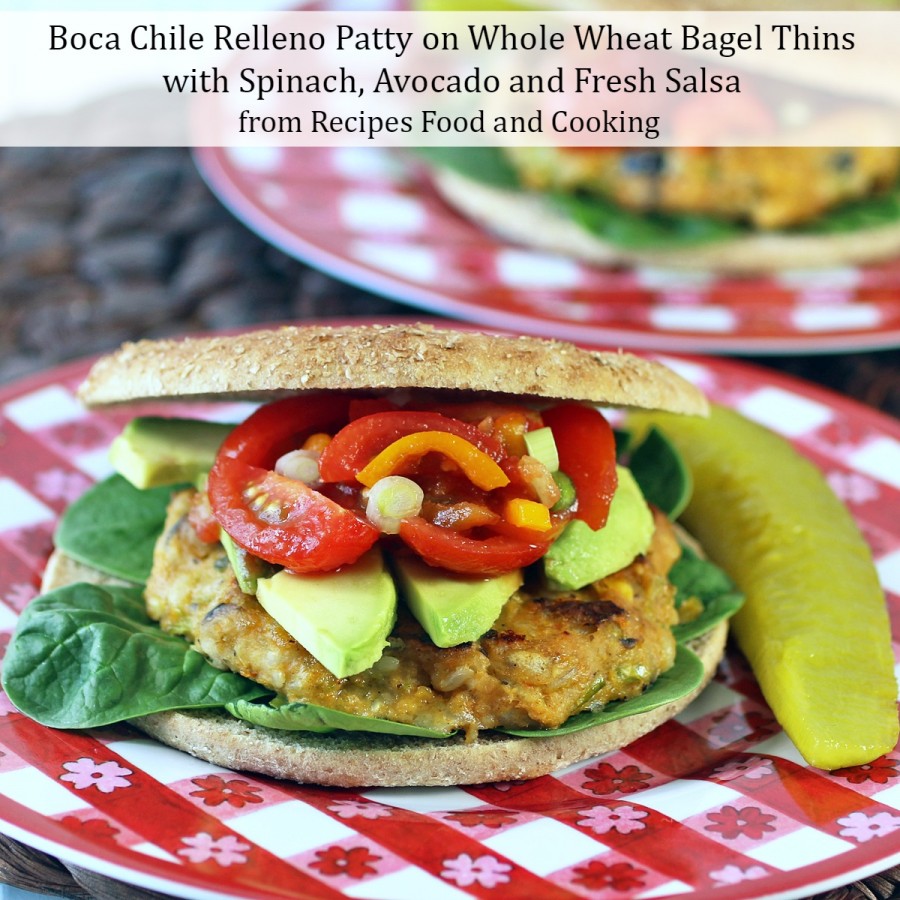 Boca Chile Relleno Patty on Whole Wheat Bagel Thins
with Spinach, Avocado and Fresh Salsa
 Last week I received 3 boxes of Boca's newest products to try. I had a hard time deciding which one to try first, they all sound good. I can't resist anything Mexican so I chose the Chile Relleno with green chile peppers, black beans and brown rice. I can't begin to tell you how good it was. It had been a long time (at least 5 years) since I had tried any products like this and boy have they ever improved! I am going to be adding these to my weekly menu especially for nights when I need a dinner in under 30 minutes.
I can see all kinds of way to enjoy these. I loved the spice mixture that is in the Chile Relleno patties. I added some spinach and a fresh tomato salsa with sliced avocados and it was ready in less than 15 minutes. I served them on a whole wheat bagel thin.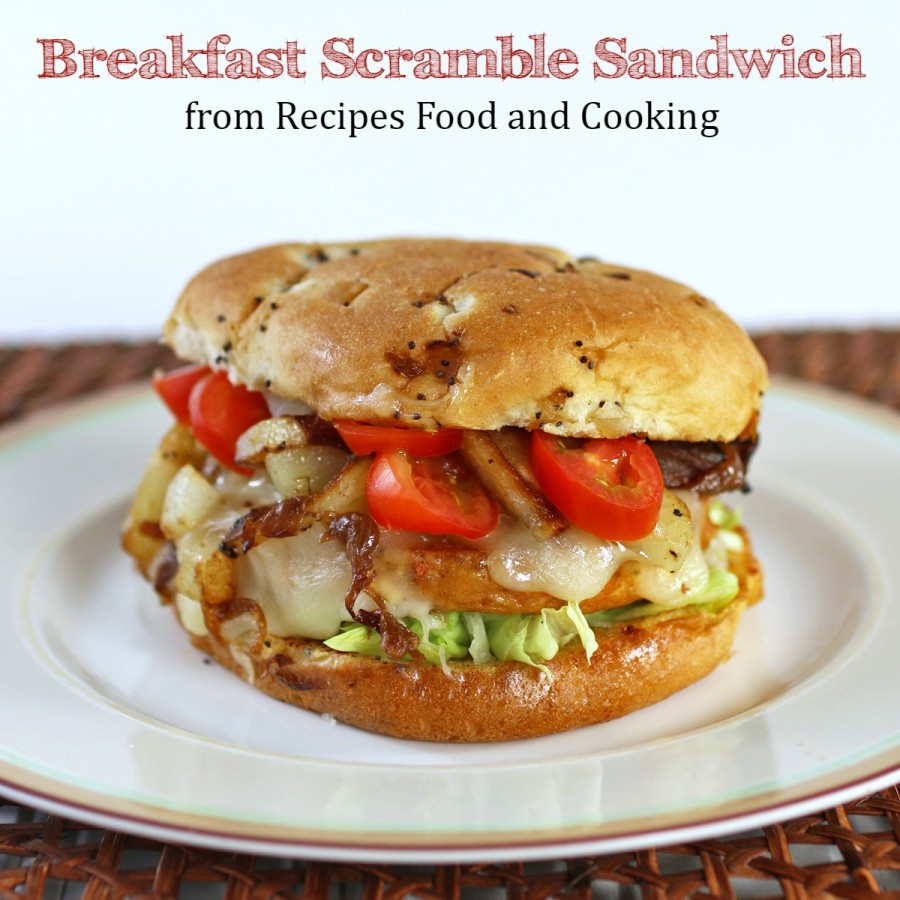 This sandwich is made using their Breakfast Scramble. I topped the patty with fried potatoes with onions, Pepperjack cheese, lettuce and tomatoes. It was amazing! It took less than 15 minutes to make. So easy to have a hot breakfast to start your day!
Chile Relleno Boca Burger
Recipe type:
Sandwich, Lunch, Dinner
Prep time:
Cook time:
Total time:
A delicious chile relleno patty on whole wheat bagel thins with a fresh tomato salsa with avocado slices.
Ingredients
1/2 carton grape tomatoes, sliced in half
2 mini sweet peppers diced
2 -3 green onions sliced including green part
1/2 cup salsa
handful chopped fresh cilantro
1 avocado,.sliced
1 box Boca Essentials Chili Relleno patties
spinach
bagel thins
Instructions
Add the grape tomatoes, sweet peppers, green onions, salsa and cilantro to a bowl. Mix until combined.
Saute the patties on the stove as the package directs.
Wash spinach and pat dry. Layer on the bottom of the bagel thin.
Top the spinach with the Boca Chile Relleno pattie when it is finished cooking. Top with the salsa and then the top of the bagel thins.
Pin It!