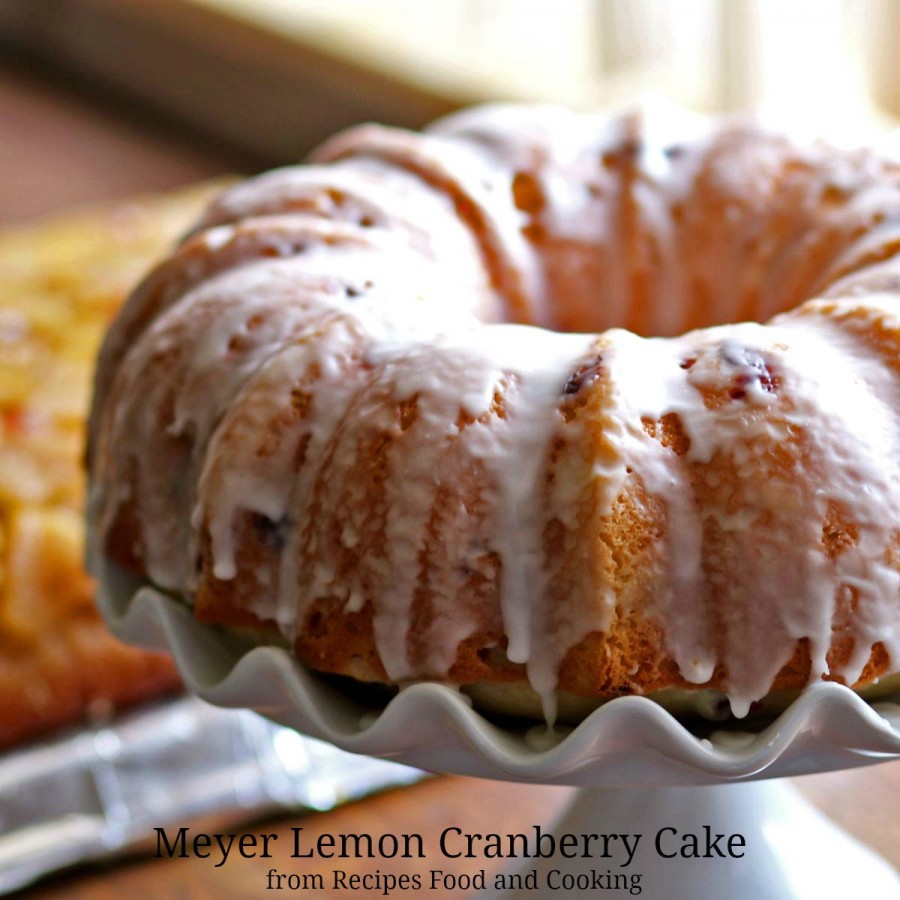 Meyer Lemon Cranberry Cake
I got a goodie box from Frieda's Produce last week and it contained 6 of the prettiest meyer lemons along with dried mushrooms and shallots. Meyer lemons are one of my favorite fruits this time of year. They are sweeter than regular lemons and are perfect for baking with.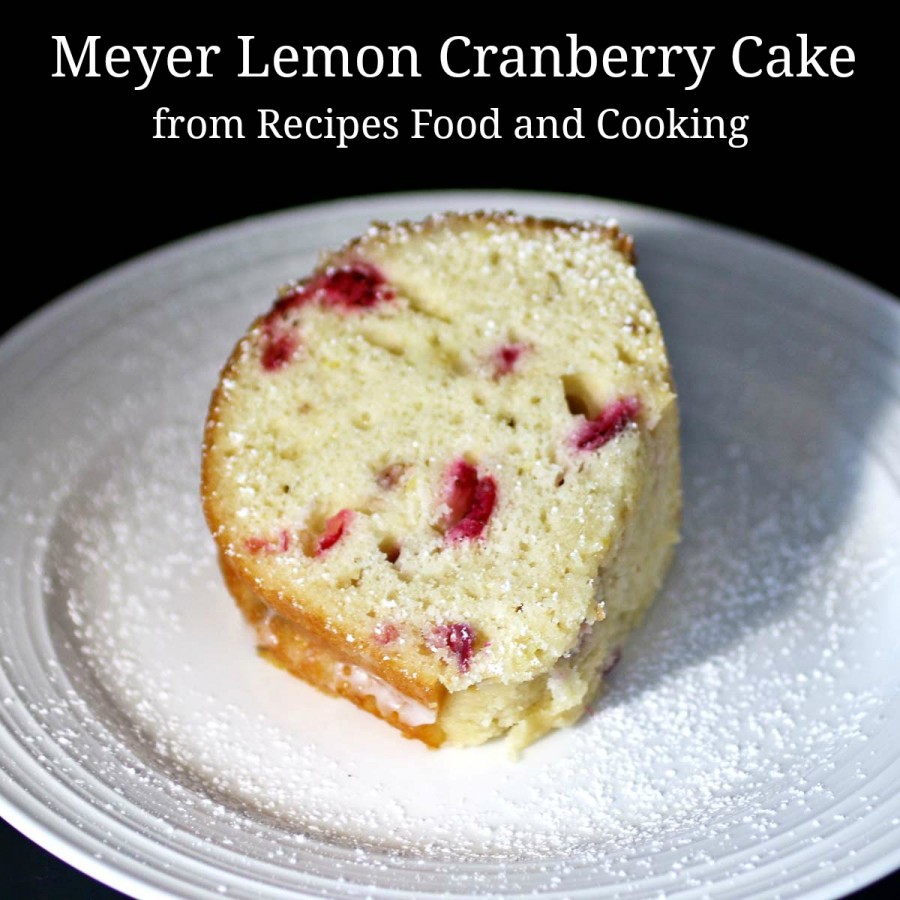 This cake can be made in less than 15 minutes and about 45 minutes of baking time, depending on the pan you use. I used a 12 cup bundt pan.
Over at That's My Home one of my most popular recipes is a Cranberry Orange Cake. That recipe makes a small cake and I used one of my smaller bundt pans when I made it. You can see above that this cake doesn't come all the way to the top of this bundt pan. It will however serve 10 – 12 people.
Meyer Lemon Cranberry Cake
Recipe type:
Cake, Bundt, Dessert
Prep time:
Cook time:
Total time:
Ingredients
3 cups (13 1/2 ounces) all-purpose flour
1 teaspoon baking powder
3/4 teaspoon salt
1/2 teaspoon baking soda
3 tablespoons Meyer lemon zest
1 1/2 cups granulated sugar
1/2 cup butter, at room temperature
3 tablespoons Meyer lemon juice
1/2 teaspoon lemon extract
3 large eggs, at room temperature
1 cup low-fat buttermilk
2 cups chopped cranberries
Glaze
1 cup (4 oz) confectioners' sugar
2 teaspoons low-fat buttermilk
3-4 teaspoons Meyer lemon juice
Instructions
Preheat oven to 350 degrees. Mix together the flour, baking powder, salt and baking soda. Set aside.
Add the sugar and butter to a mixing bowl. Cream together until light and fluffy. Add the Meyer lemon juice and zest. Add eggs one at a time, mixing it in well.
Add half of the buttermilk and half of the flour mixture to the butter mixture. Beat until incorporated. Add remaining flour and buttermilk.
Fold in the chopped cranberries.
Pour the batter into a greased bundt pan. Spread out evenly.
Bake for about 45 minutes or until a tester comes out clean.
Notes
adapted from Cooking Light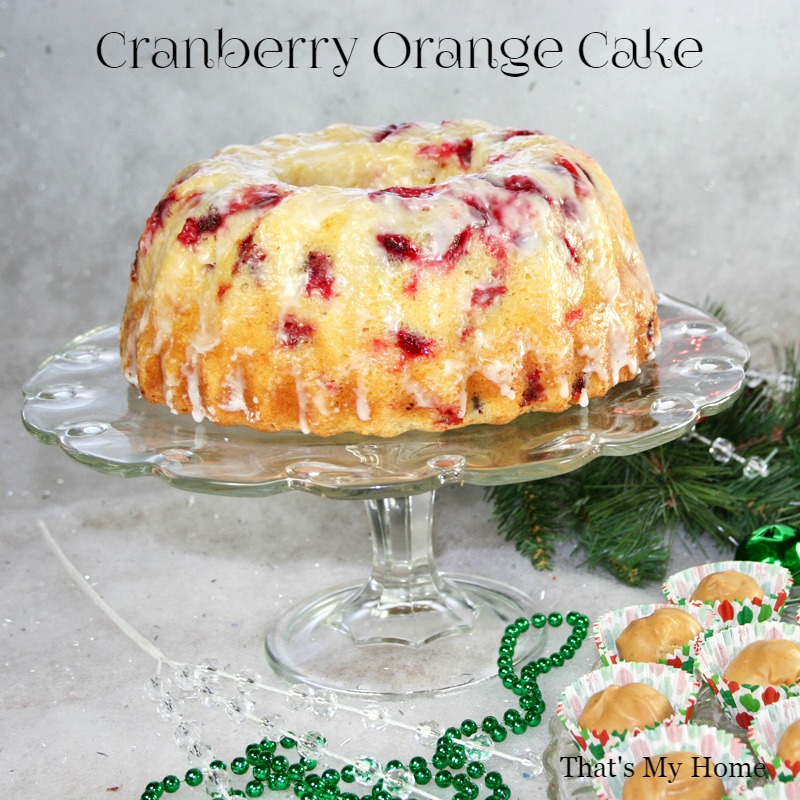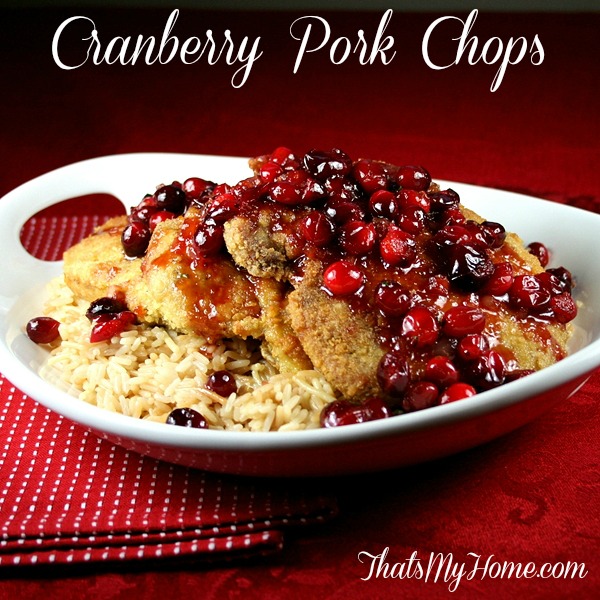 Pin It!