This shop has been compensated for this post. All opinions are mine alone. #Bob Evans #sponsored
"At Bob Evans down on the farm sharing good food is a symbol of love.  From our seasonal ingredients, eggs gathered fresh daily, always fresh never frozen Broasted Chicken. Potatoes Chopped & Sliced Fresh. Our turkey sourced directly from Midwest farms. Baked fresh breads every day. Meals slow-roasted for hours. Chicken-N-Noodles made in-house daily.  Get In On Farm-Fresh Goodness."
There's a lot of promises in that statement from Bob Evans. Based on my visit the other day and in the past I can honestly say they deliver on those promises.
I went to Bob Evans the other night to try out their newly returned 3 Course dinner. The 3-Course Dinners includes a soup or salad, entrée, side, bread and dessert. They have several choices which includes a turkey dinner with all of the trimmings, slow roasted pork, a grilled sirloin with portabella mushrooms and cheese and beef pot roast. Items available may vary by location.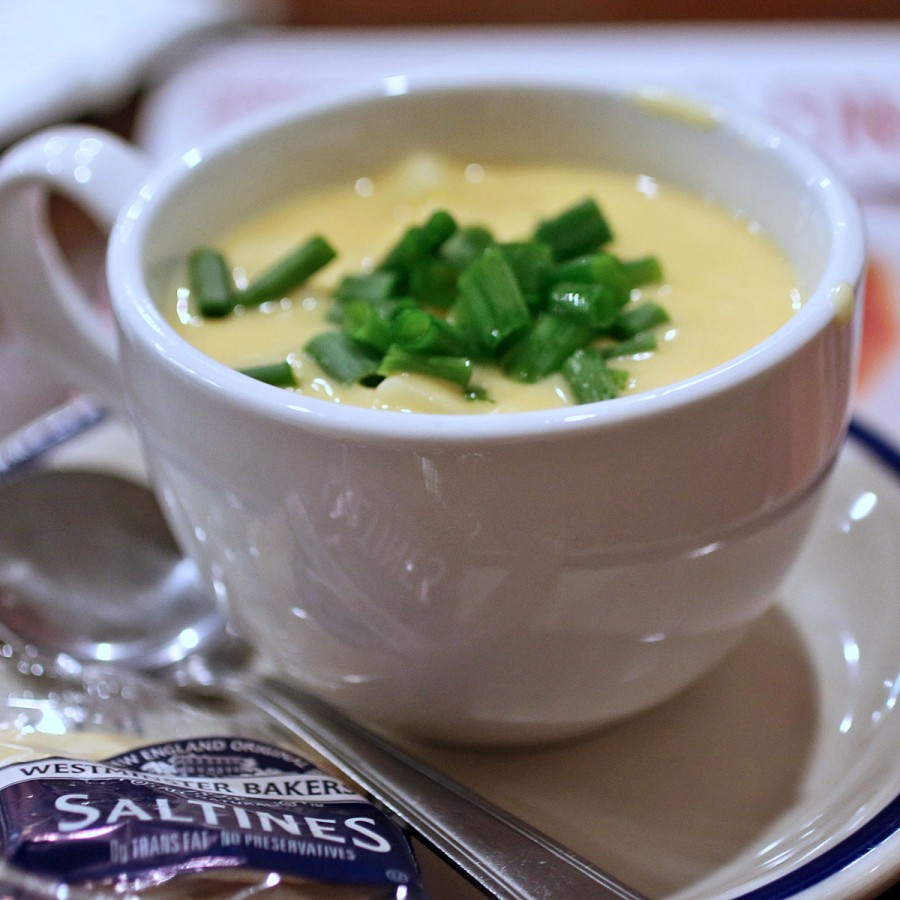 First off you get a endless supply of bread, biscuits, banana or pumpkin bread. Being a bread lover I loved this great option! Everything is baked in house. Then you have a choice of a fresh garden salad or your choice of soup. I opted for the salad and my friend chose a cheesy potato soup. We were at the restaurant about a hour before closing time and I was impressed that the salad was freshly made. It appeared to have just been put together not in a case all day waiting to be served.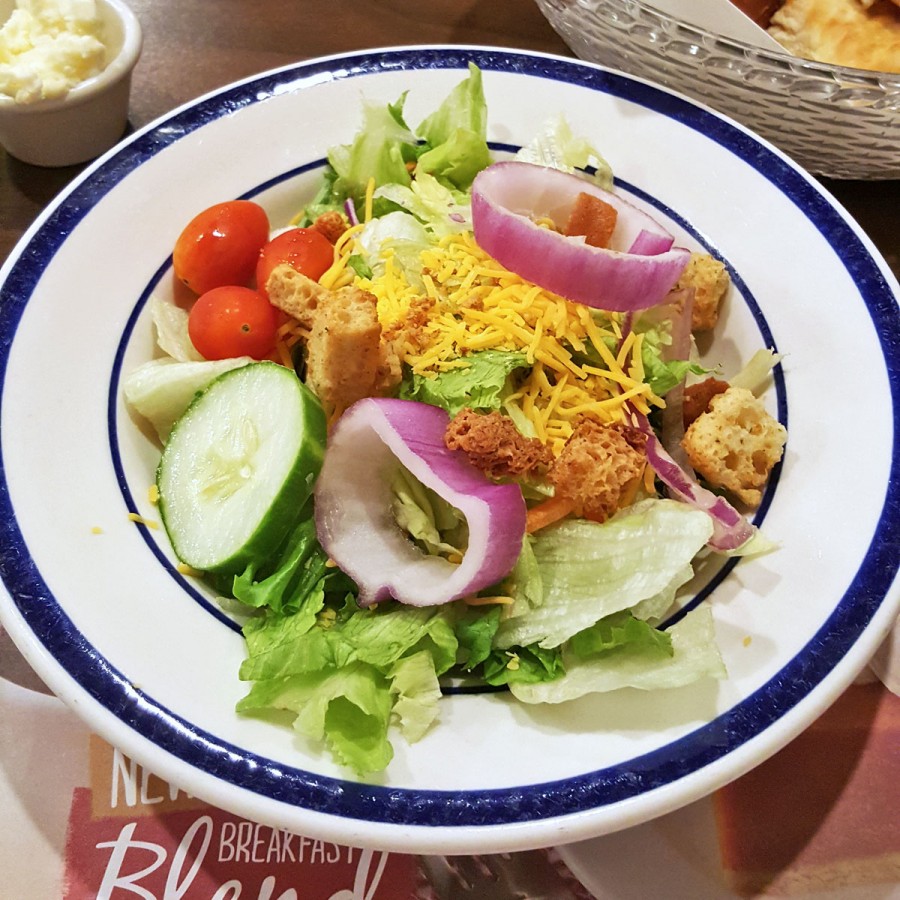 For entrees we chose a slow roasted pork roast dinner and a grilled sirloin steak dinner with portabella mushrooms and cheese. You can choose between any of the sides Bob Evans serves. We chose a baked potato and green beans. My steak was really good and very tender. The portabella mushrooms were amazing! All of the dinners available on this menu have a comfort food feel to them and the taste doesn't disappoint. It almost felt like someone's grandmother was back in that kitchen at the restaurant. Good ole comfort food!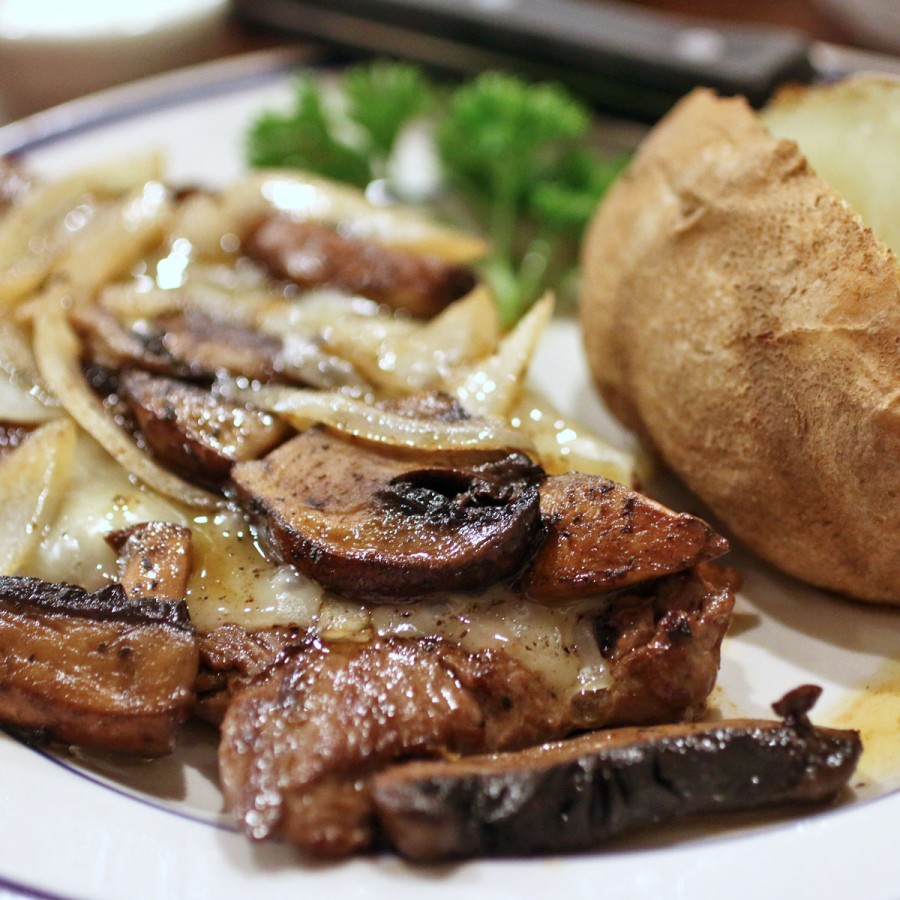 3-Course Slow-Roasted Dinners
· Slow-Roasted Turkey & Dressing: Slow Roasted for 6 hours, hand carved, farm-raised from Midwestern farms.
· Slow-Roasted Pot Roast: Slow Roasted for 9 hours, on top of mashed potatoes, baby carrots, onions, pan-roasted beef gravy
· Slow-Roasted Pork & Mushroom: Slow Roasted for 5 hours, topped w/ pan-roasted gravy, sautéed onions, oven-roasted portabella mushrooms
3-Course Bob Evans Broasted Chicken Dinners (if available at your location)
· Bob Evans Broasted Chicken is made with fresh never frozen chicken, Hand-breaded in house, Cooked to golden-crusted perfection in our special Broasted cooker. Choose from: All-Dark-Meat Chicken, All-White-Meat-Chicken, or a mix of both
3-Course Steak Dinner
· Blackened USDA Choice Sirloin: 6 oz. Choice Sirloin marinated for flavor and tenderness and cooked-to-order with sautéed peppers and onions
· USDA Choice Sirloin: 6 oz. Choice Sirloin marinated for flavor and tenderness, and cooked-to-order with roasted portabella mushrooms, sautéed onions and Monterey Jack cheese
Here's the slow roasted pork we got on our visit.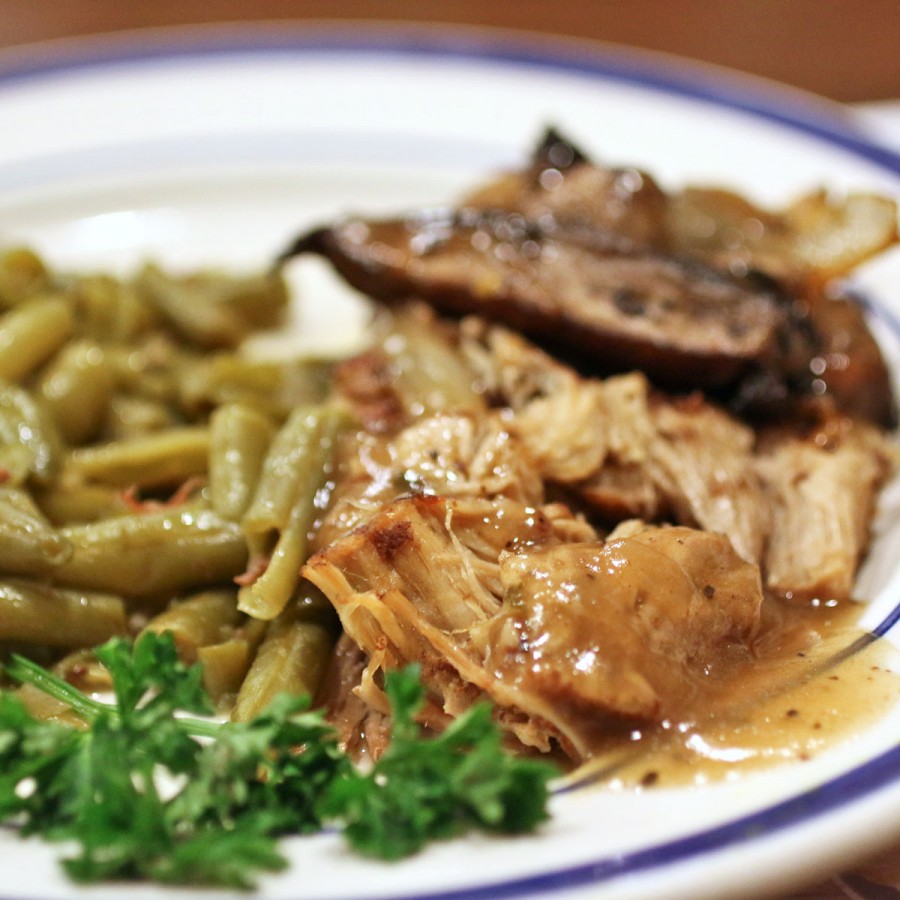 Next up was dessert and we chose hot fudge sundaes. It was the perfect ending to a really good meal. Our other choices were a fresh baked cookie or fresh fruit. You won't go home hungry when you choose the 3 course dinners.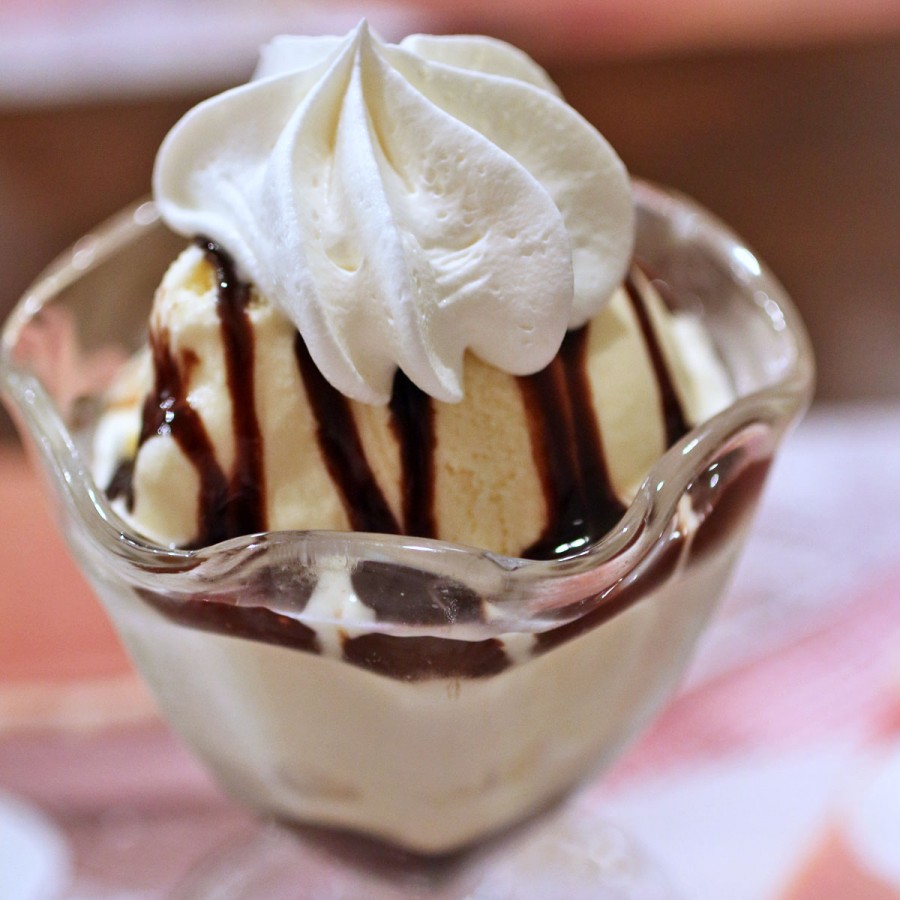 If you're wondering about the prices most are between $9.99 – $10.99.
Find a Bob Evans Restaurants near you. Visit Bob Evans on Facebook, Pinterest,  Twitter or Instagram.