This shop has been compensated by Blog Meets Brand and its advertiser. All opinions are mine alone. #DonateMeals #perduechicken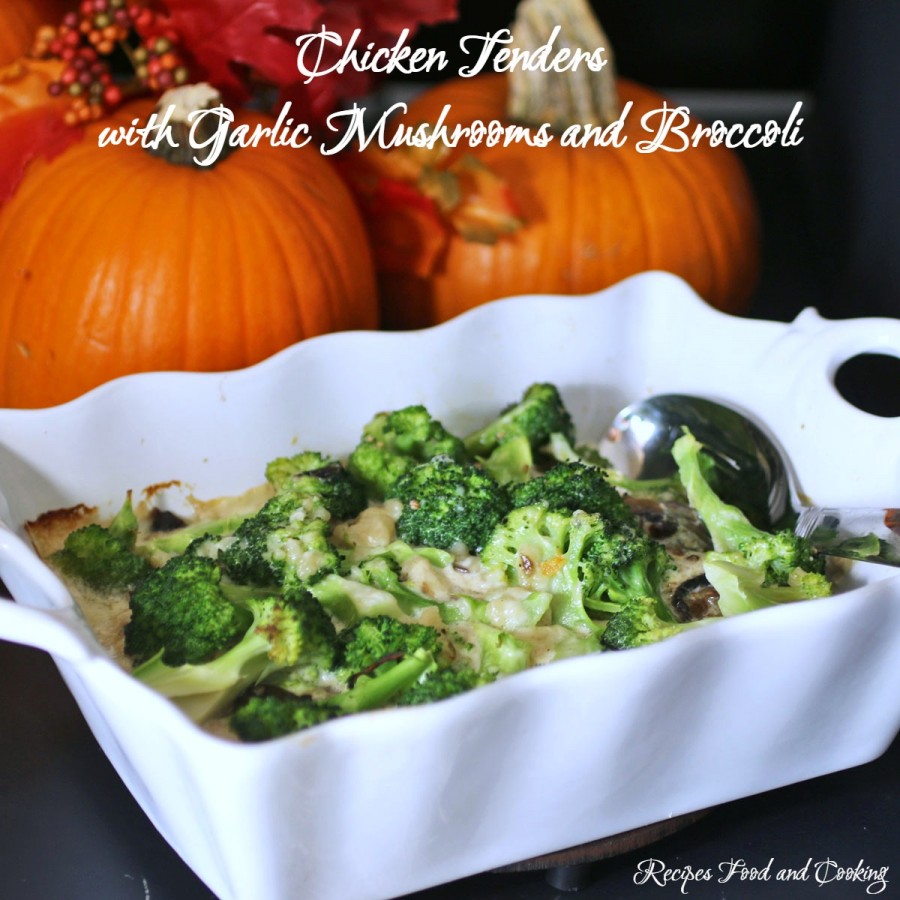 Chicken Tenders with Garlic Mushrooms and Broccoli
Today I needed to make something to take to a friend that wasn't feeling well. I love this easy chicken casserole. It also reheats well. I served it with some thin spaghetti to soak up the delicious parmesan cream sauce.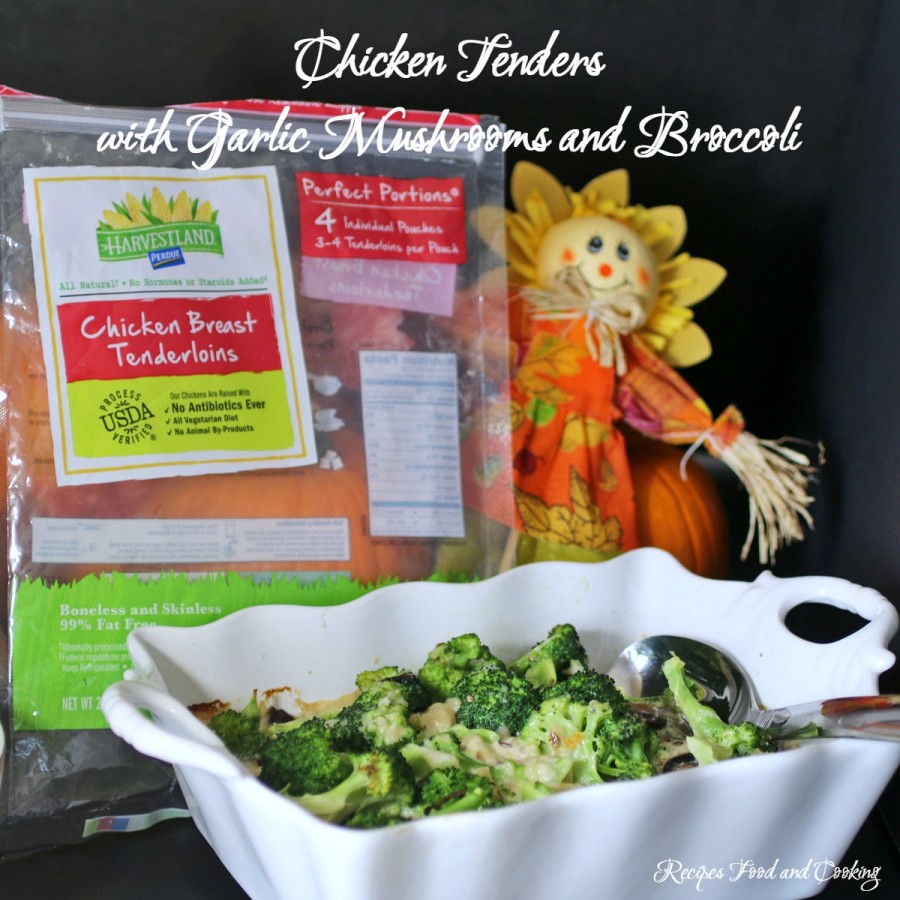 I used Perdue Perfect Portions for the chicken. It is so convenient and easy to use. Each boneless, skinless chicken tender is the perfect serving size and individually wrapped. The best thing when you use Perdue Perfect Portions you can make the recipe for exactly the number of servings you need. I did 3 chicken tenders in the large casserole dish and another serving in the aluminum bread pan. I served this with pasta and put a serving of noodles in a plastic bag to take to my friend.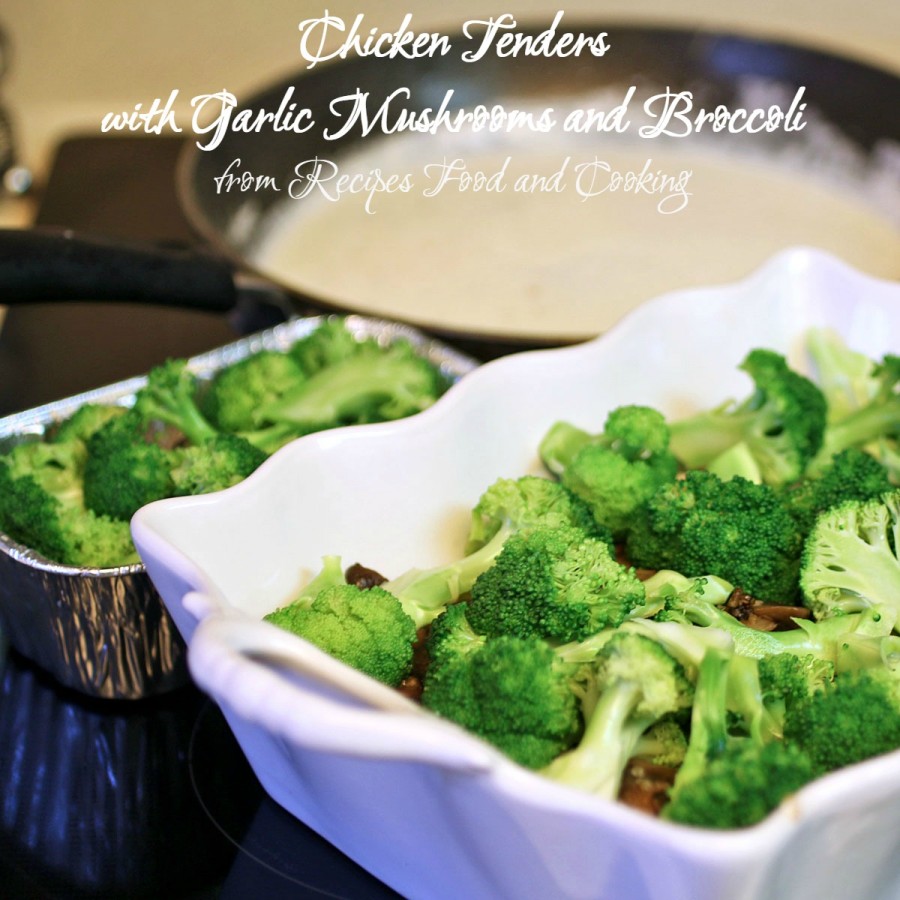 I'm working with Perdue for Get Deals Donate Meals in the fight against hunger and to help feed families in need. Now until the end of October you can get one of Perdue's specially marked coupons for easy, convenient PERDUE® Chicken Products, Perdue Foods will donate 4 ounces of protein to Feeding America® to help provide a meal* through its nationwide network of food banks every time you use the coupon.*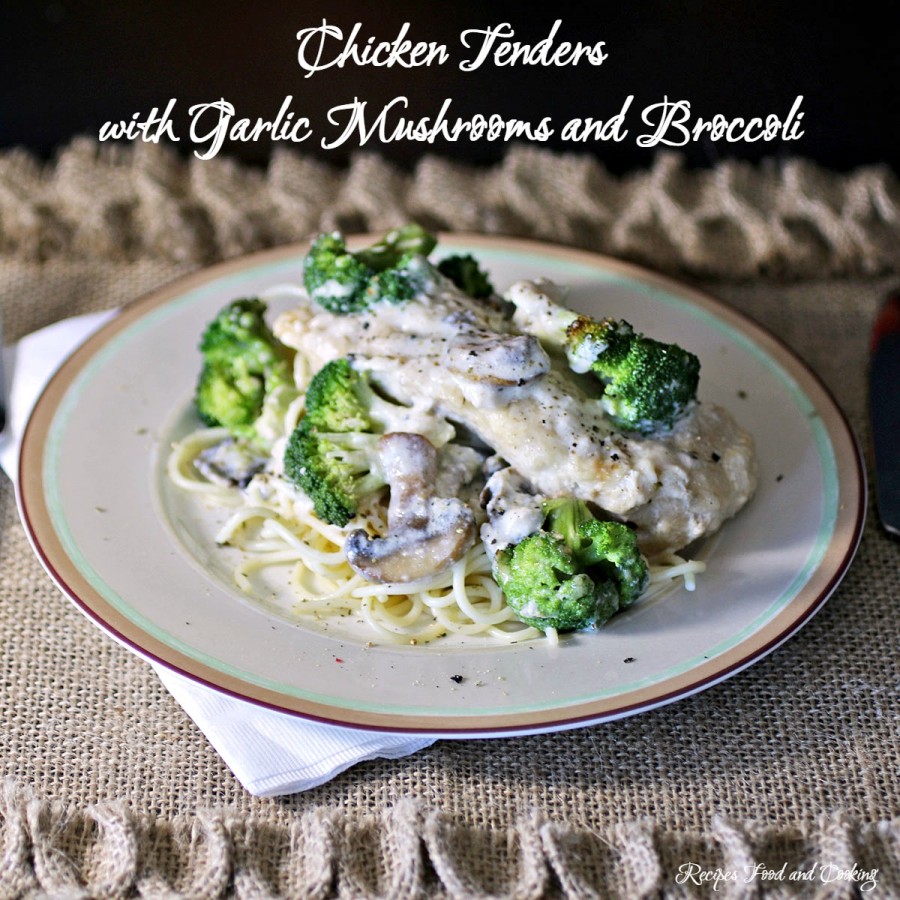 You could also make this dish ahead of time and bake it right before serving. I was surprised by how tender and moist the chicken was when I ate this a couple of days after I first made this casserole. The trick is to not cook the chicken all the way through when initially browning it. As soon as you get some color on the outside remove it from the heat. If I was freezing this dish to bake it later I would double the cream sauce and put the pasta in the pan. If you're taking it somewhere or enjoying it at home you'll just have to pop this in the oven.
Chicken Tenders with Garlic Mushrooms and Broccoli
Recipe type:
Chicken, Casserole
Prep time:
Cook time:
Total time:
Perdue Perfect Portions Chicken Tenders with Garlic Mushrooms and Broccoli in a Creamy Parmesan Cream Sauce.
Ingredients
1 package Perfect Portions Chicken Tenders
1/2 cup flour
2 - 3 teaspoons oil
1 8 oz. package mushrooms
3 - 4 garlic cloves - minced
2 heads of broccoli
1 cup milk
1 cup heavy cream
2 tablespoons butter
3 tablespoons flour
salt and pepper
1/4 cup parmesan cheese
Instructions
Bring a pan of water to a boil. Cut broccoli into bite size pieces. When water is boiling add broccoli, making sure it is all submerged. As soon as the broccoli turns bright green and water is back to a boil, drain broccoli. Run cold water over it to stop the cooking.
Dredge the chicken in the flour. Salt and pepper tenders.
Add oil to a non stick pan. Add the chicken tenders. Brown quickly and remove to a greased casserole dish.
Wipe the pan with a paper towel. Add a little more oil to the pan. Add the mushrooms and the minced garlic. Brown the mushrooms quickly. Put on top of the chicken. Wipe pan again with paper towels.
Add the butter to the pan. When it is melted add the flour and stir to combine. Add the heavy cream and milk. Whisk it into the milk mixture. Stir until thickened slightly. Season with salt and pepper. Stir in the parmesan cheese.
Add the broccoli on top of the mushrooms. Pour the cream sauce over the top.
Cover with aluminum foil.
Bake at 350 degrees for 45 minutes.
Optional: Boil some thin spaghetti the last 10 minutes of baking time. Serve with the casserole if desired.
Learn more on how to Get Deals and #DonateMeals. Help Perdue serve 1.8 million meals to Feeding America.
Looking for chicken recipes? Learn more about Perdue. Follow Perdue on Pinterest, follow Perdue on Facebook for recipe ideas, product information, news and exclusive savings, join the Perdue Crew to get some pretty sweet rewards.
Pin It!

*Feeding America guidelines: 4 ounces of protein = 1 meal. 1 meal = $0.10.
* Maximum donation: 450,000 pounds of protein.