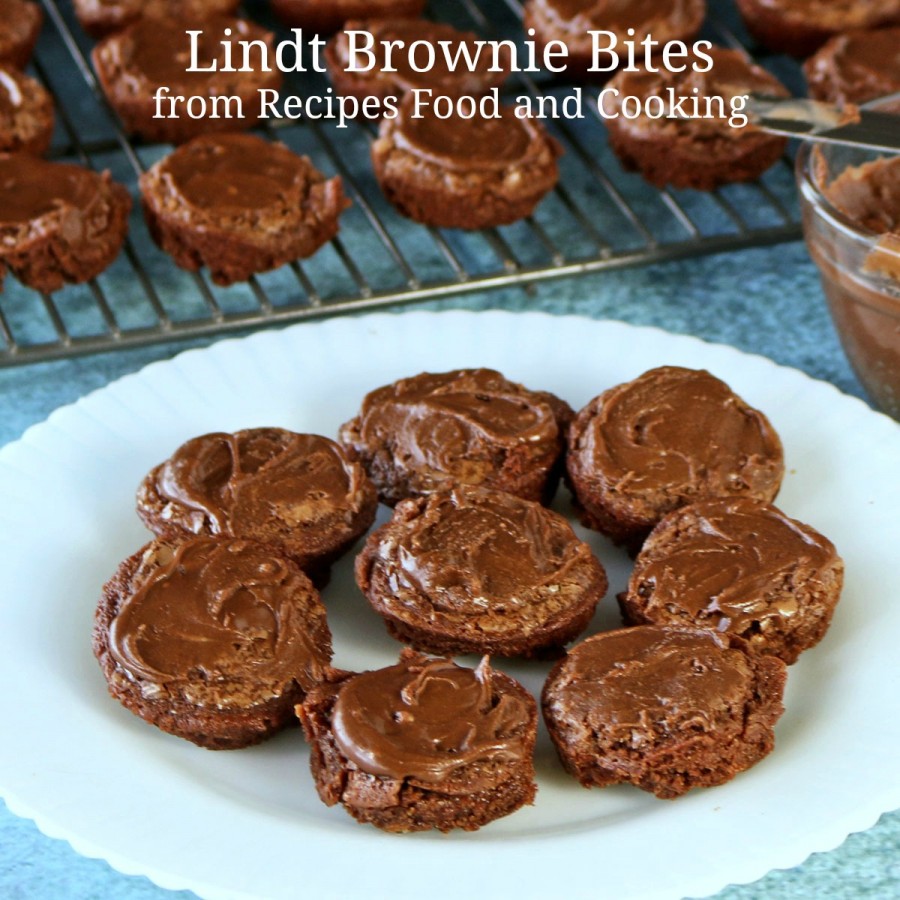 Lindt Brownie Bites
It's the first day of Choctoberfest! All week long 60+ bloggers will be sharing their favorite recipes with you.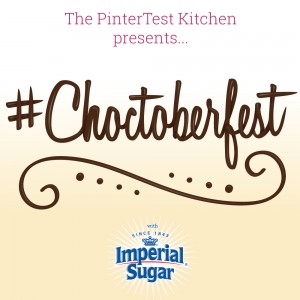 These are little bites of chocolate goodness! The quality of the Lindt Dark Chocolate Bars really shines in these perfect sized treats. I got a package of Lindt Chocolate Bars last week and I'm so excited to have used them in this recipe. I used the Dark Chocolate Bars and the brownie bites have a deep chocolate flavor with no hint of bitterness. That's the biggest reason I hear people who say they don't like dark chocolate give as a reason for not liking it.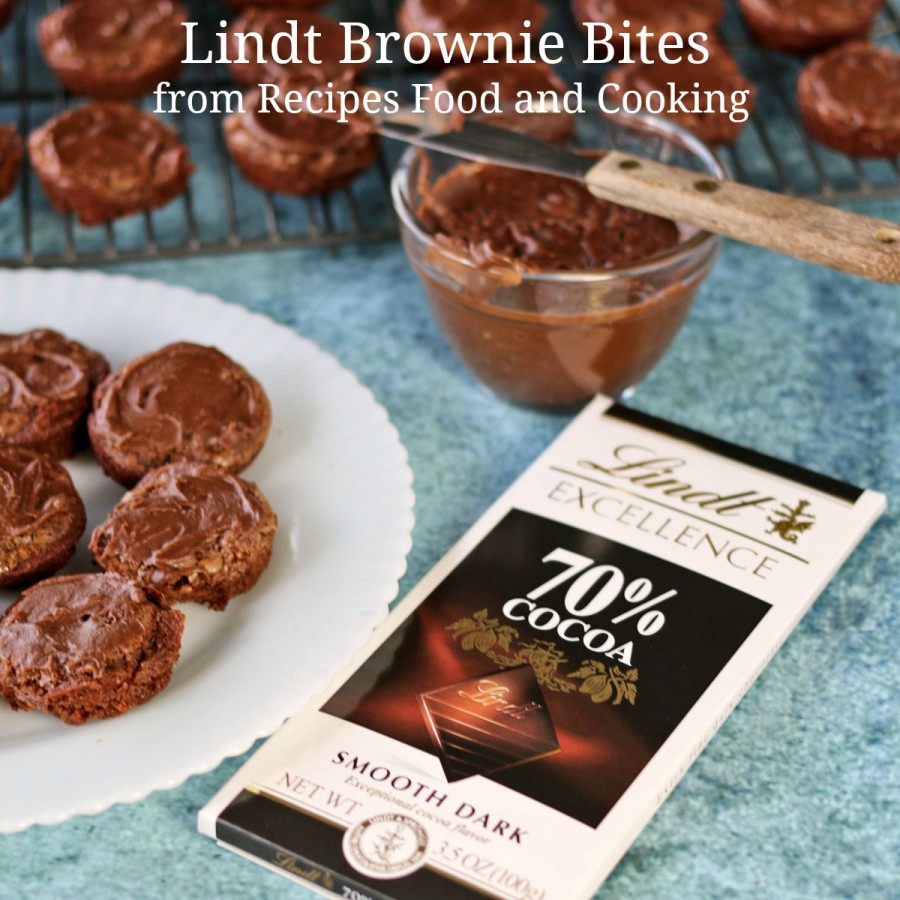 This chocolate bites have no baking soda or baking powder in them. The eggs are what will give the brownies bites the perfect consistency when mixed with the chocolate. You really want to beat those eggs really well. Because this mixture has both white and brown sugar in it I can't say I want the eggs to be the thickness when the are when they turn lemon yellow in color. Experienced bakers will know what I mean by that. If you don't understand then beat the eggs for 4 minutes. One thing you can do is at several stages during beating just dip a spatula into the mixture and watch how the consistency changes.
Another tip that will help you with this recipe is to grease your pans really well. I thought mine were good enough and not one came out of the pans. I had to run a knife around every one of them.
Lindt Brownie Bites
Prep time:
Cook time:
Total time:
Ingredients
1 cup butter
8 oz. Lindt Dark Chocolate Bars
4 eggs
1 cup sugar
1 cup firmly packed dark brown sugar
2 teaspoons vanilla
1/4 teaspoon salt
1 cup flour
Instructions
Preheat the oven to 350 degrees.
Melt the butter and Lindt Dark Chocolate Bars in the top of a double boiler. Cool.
Beat the eggs for 1 minute. Add sugars and vanilla. Beat for 3- 4 minutes until the eggs start to thicken.
Add the chocolate to the eggs.
Then add the flour and salt. Beat until thoroughly mixed.
Butter or spray non stick muffin pans really well.
Fill cups 3/4 full.
Bake for 15 - 18 minutes. A tester will pull out clean.
Remove from muffin tins 1 minute after removing from oven. If they stick (mine did) carefully run a knife around the outside of the brownie bite.
Lindt Brownie Bites Frosting
Prep time:
Cook time:
Total time:
Ingredients
4 tablespoons butter
4 tablespoons cocoa
6 tablespoons sugar
1/3 cup milk
1 1/2 - 2 cups confectionery sugar
Instructions
Put butter, cocoa and sugar in a saucepan with the milk. Cook over medium heat until the mixture boils. Let boil 1 minute and remove from heat. Add vanilla. Cool.
Stir in confectionery sugar. Add a little milk if necessary.
See the other recipes posted today for Choctoberfest.
Maybe you'd like to see our other Choctoberfest recipes?
Chocolate Poke Cake *needs to be linked!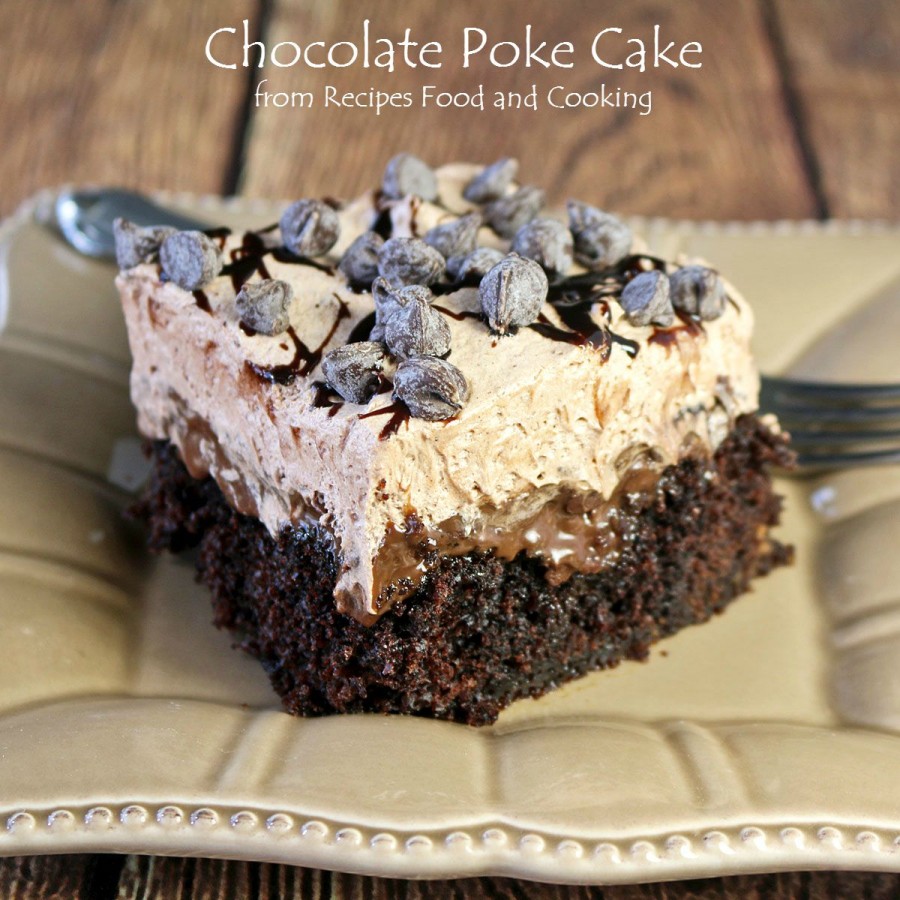 Pin It!