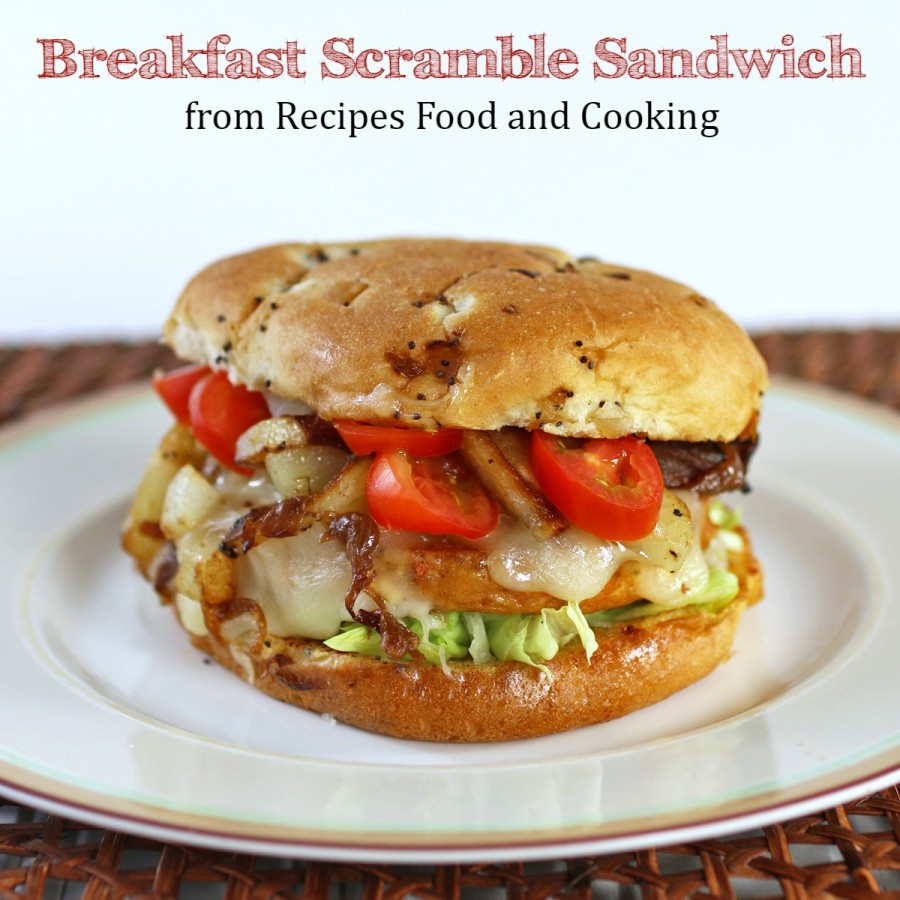 Breakfast Scramble Sandwich
Last week I received 3 boxes of Boca's newest products to try. I had a hard time deciding which one to try first. Since I can't resist anything Mexican so I chose the Chile Relleno with green chile peppers, black beans and brown rice to try first. I can't begin to tell you how good it was. The next morning I decided to try the Breakfast Scramble, I liked it even more!
This Breakfast Scramble sandwich is made using a Breakfast Scramble patty, fried potatoes with onions, Pepperjack cheese, lettuce and tomatoes. It was amazing! It took about 15 minutes to make. So easy to have a hot breakfast to start your day!
It had been a long time (at least 5 years) since I had tried any products like this and boy have they ever improved! I am going to be adding these to my weekly menu especially for nights when I need a dinner in under 30 minutes. If you have tried these in the past, maybe like me it is time to try them again. I'm sure glad I did.
I can see all kinds of way to enjoy these. I loved the spice mixture that is in the Chile Relleno patties. I added some spinach and a fresh tomato salsa with sliced avocados and it was ready in less than 15 minutes. I served them on a whole wheat bagel thins.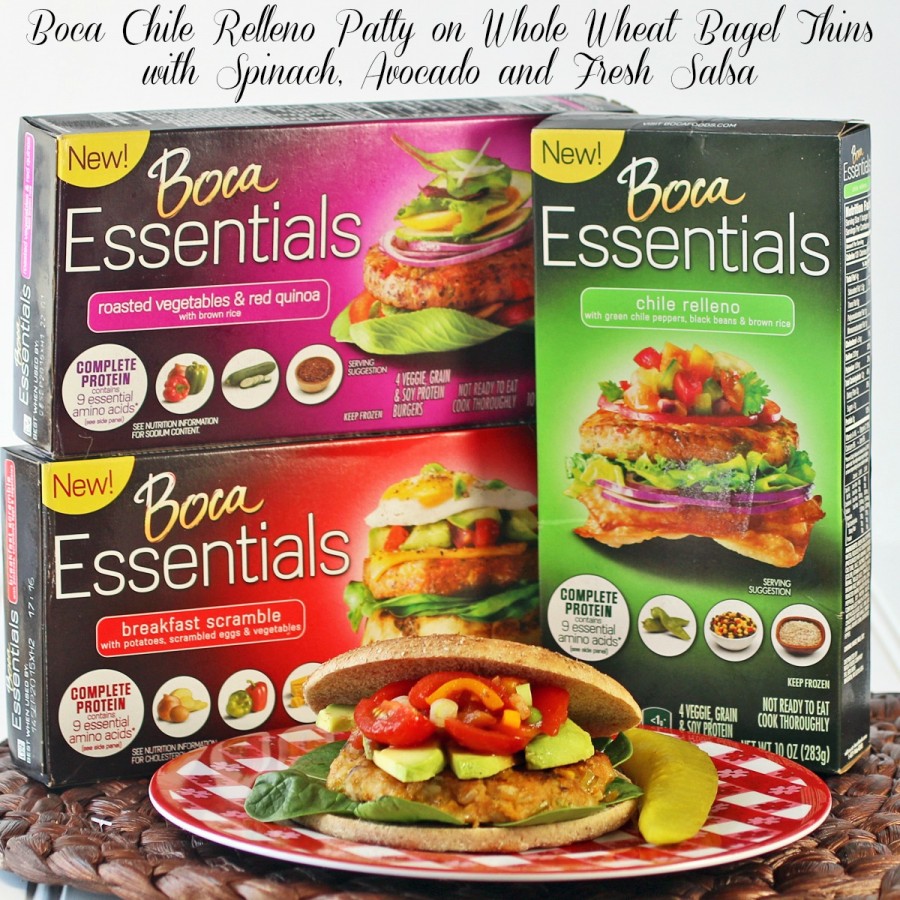 New Boca Essentials is a line of vegetable and grain-based patties that offers a source of "complete protein" to people looking for meatless meal options. Complete protein refers to the nine essential amino acids that the human body needs, but cannot produce on its own.
The Boca Essentials line includes three bold new flavors, including:

Breakfast Scramble with potatoes, scrambled eggs and vegetables
Roasted Vegetables and Red Quinoa with brown rice
Chile Relleno with green chile peppers, black beans and brown rice
The three varieties of Boca Essentials are available at select retailers nationwide and can be found in the freezer case at grocery stores. A single, 10-ounce pack contains four patties and retails for $4.29.
The Boca brand was born in 2000 in Boca Raton, FL. perfected a veggie burger that was so good, he needed to set up a separate warehouse to meet growing demand. Since 2000, the Boca brand has been providing veggie burgers and meatless products to vegetarian and health-conscious consumers.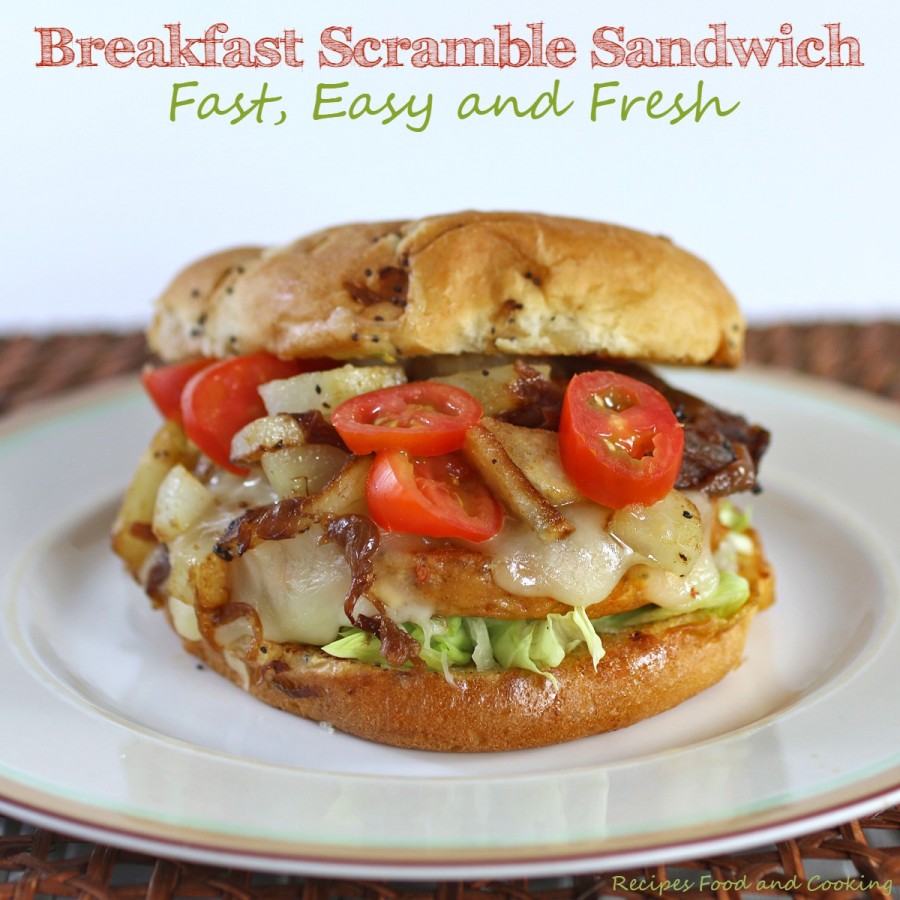 Breakfast Scramble Sandwich
Prep time:
Cook time:
Total time:
Ingredients
1 breakfast scramble patty
1 medium potato - peeled and cubed
3 tablespoons onion - chopped
1 teaspoon oil
1 slice pepperjack cheese
lettuce
tomatoes
onion roll bun
Instructions
Cut the potatoes into cubes, put in a skillet with the oil and onions.. Cover. Cook over medium heat for about 10 minutes. Flip the potatoes over once, if you pan is really hot maybe more. Top the potatoes with the cheese.
Push the potatoes over to one side of the pan. Cook the Breakfast Scramble Patty for about 6 - 7 minutes.
Put the lettuce on the bun. Top with the patty, then the potatoes. add the tomatoes. Cover with top bun.
Pin It!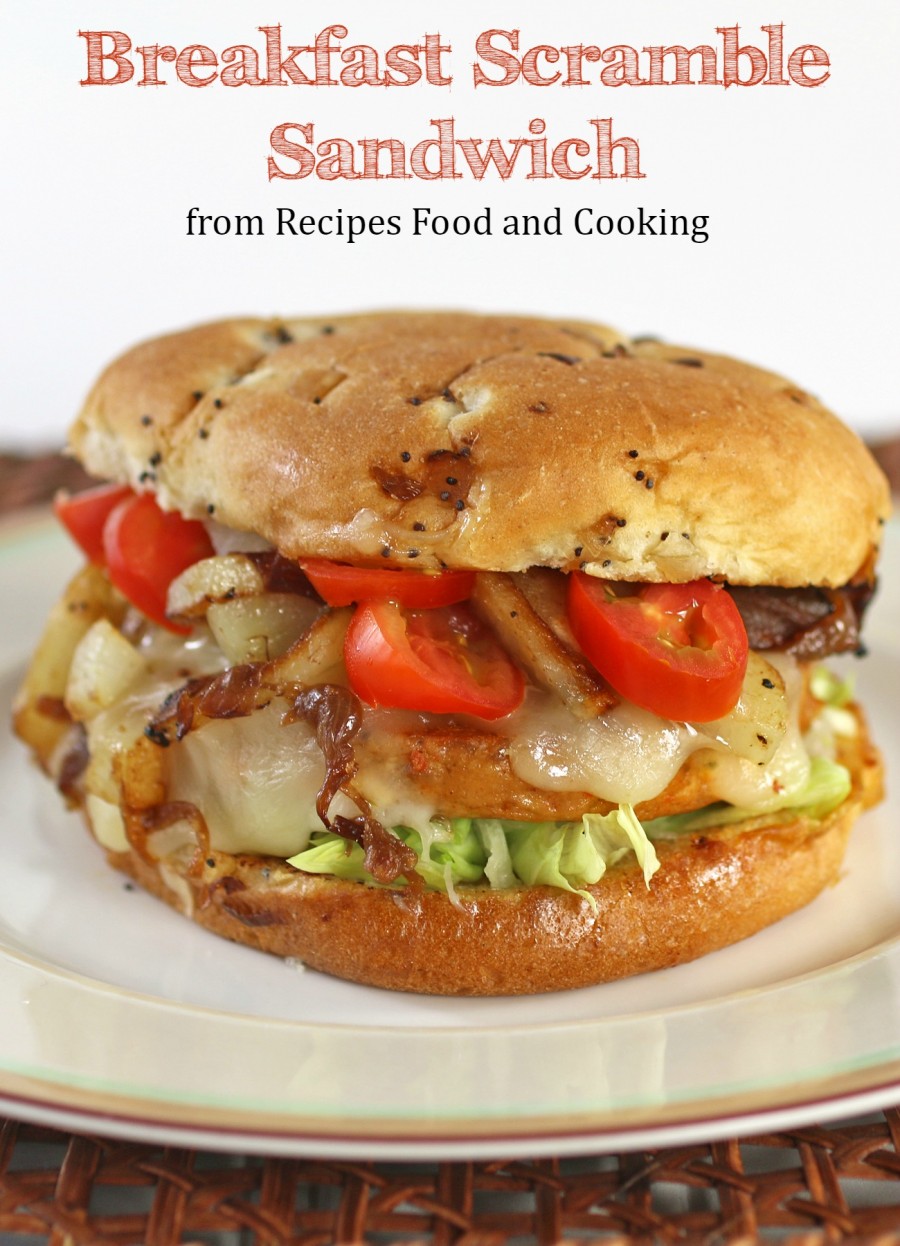 I was selected for this opportunity as a member of Clever Girls and the content and opinions expressed here are all my own.