Beat the Heat Pork Roast, cook this roast on top of the stove and never turn the oven on, so tender and good.

Beat the Heat Pork Roast
It is so hot here in sunny Florida, I thought moving here from Alabama I would already be used to this heat but I was sadly mistaken. I am learning however ways to deal with heat and humidity. What surprises me is it rains almost everyday around 4 – 6 o'clock. It is bright and sunny one moment and then the most ominous clouds come rolling in. Then the thunder starts and Lola jumps into my lap for the duration of the storm. I never knew she was afraid of them until this summer.
I grew up thinking you always cooked a roast in the oven or a crock pot much later on. One day however I was at a friends house and her mom cooked them in a pot with a tight fitting lid to beat the heat she said. I had tried it a few times over the years and this week when it started to hit 100 thought it was the perfect time to try it again. I had bought a pork sirloin roast that still had the bone in. I love sirloin roasts and chops they have just enough fat in them to make them tender and delicious every time. The one I cooked here was about 3 lbs. and it was perfect! You can add any vegetables when you add the potatoes, carrots are always good. I was having roasted green beans so I just went with the potatoes.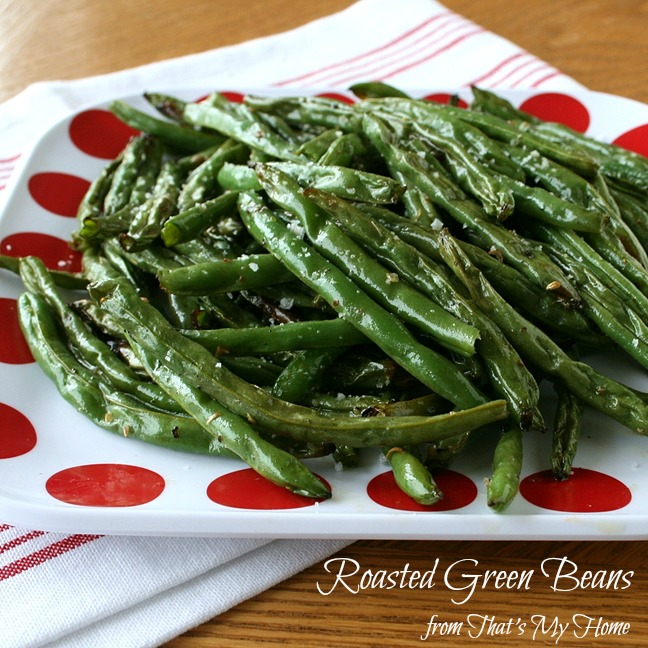 Follow me on Facebook, Google+ , Instagram or Pinterest to see when I post or share something new!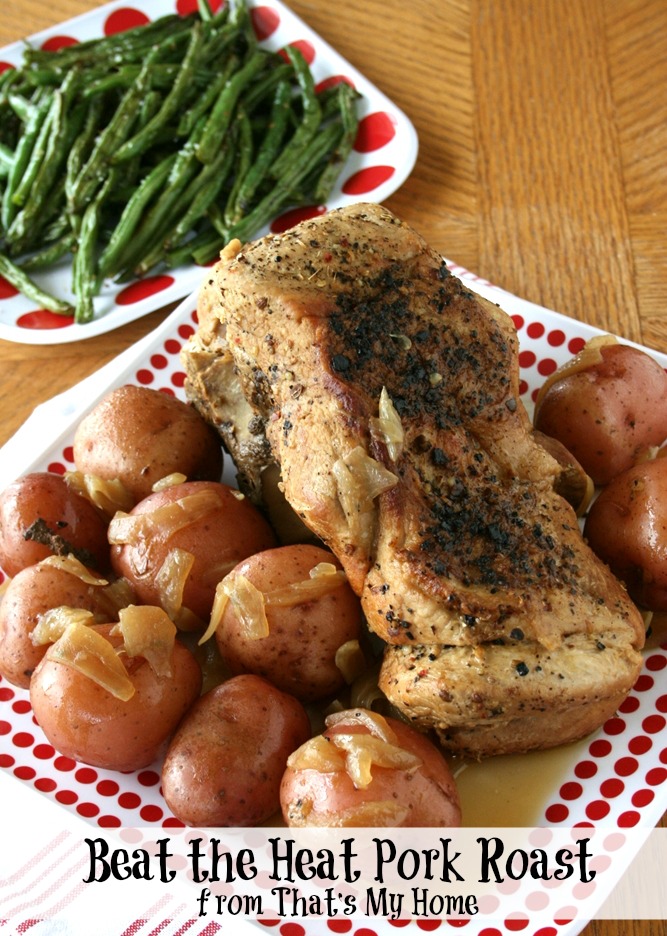 Beat the Heat Pork Roast
Prep time:
Cook time:
Total time:
Beat the Heat Pork Roast, cook this roast on top of the stove and never turn the oven on, so tender and good.
Ingredients
3 lb. sirloin pork roast bone in (or not)
salt
Everyday Seasoning from Trader's Joes
4 garlic cloves
1 onion - diced
1 cup water
2 tablespoons beef bouillon (I use Minor's)
1 tablespoon oil
Instructions
Season the pork roast all over with the salt and seasonings.
Heat a dutch oven over medium heat. When hot add the oil. Add the roast to the pan. Brown on all sides over medium heat. I do mine slowly so you get some really good carmalization. Add the onions and garlic. When the start to soften add the water and the cover to the pan. You want a pan with a tight fitting lid.
Cook over medium low heat until tender. Mine took about 2 1/2 hours. At that point I added my potatoes and cooked another 20 minutes.
Remove the roast and potatoes from the pan and make gravy if desired.
To make gravy add 4 tablespoons flour to 3/4 cup of water. Stir until the lumps are gone. Slowly pour the mixture into the boiling broth. You should have about 2 cups of broth, add water if needed. Taste to adjust seasonings after the gravy has thickened.
Enjoy!