Chicken and Dumplings have chunk of chickens in creamy gravy with tender flat dumplings. Pure comfort food!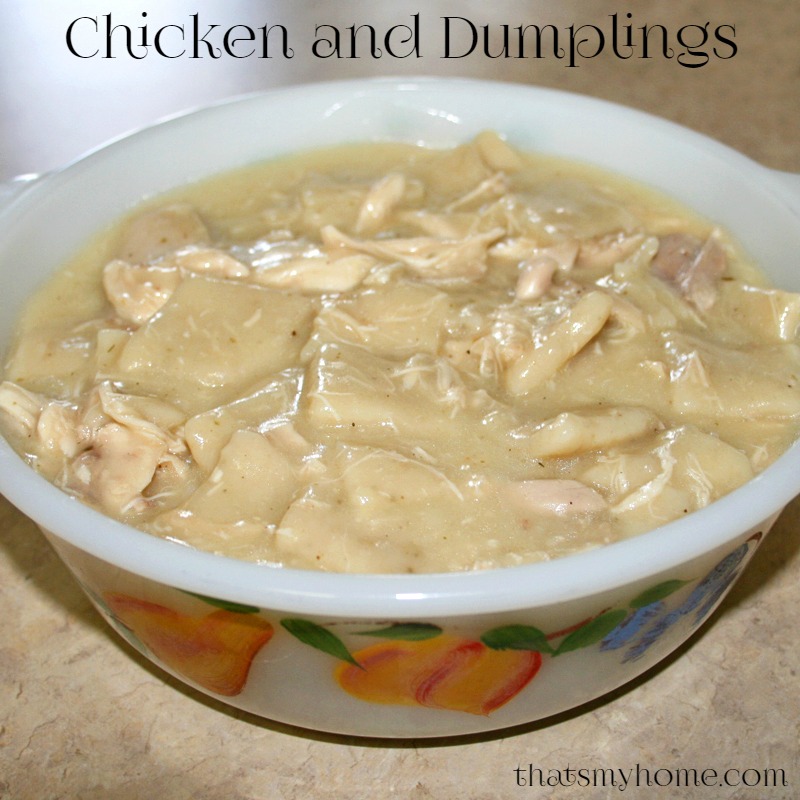 Chicken and Dumplings
Flat dumplings or big fluffy dumplings? Bisquick or flour based dumplings? I think it depends on where you grew up. In the north where I grew up we had dumplings made from bisquick dropped into the pot of bubbly broth. In the south where I live now it seems most make the flat type of dumplings I made here. I love the texture of a properly made flat dumpling, it is almost like satin on your tongue when you eat it.
Mom always made her dumplings from Bisquick, big and fluffy and they are good also. She followed the recipe on the box so if you want those kind that recipe will work. I however have been on a quest for years to make the perfect flat dumplings. This was my time using buttermilk in them and I can honestly say they are pretty good. I liked the addition of the poultry seasoning in them for some extra flavor. If you have a favorite dumpling recipe and feel like sharing, I'd love to try it.
My grandmother on the other hand I don't think ever made dumplings that I can remember. She would make a creamed chicken dish which was the same prep as here just no dumplings. For her it was always served over mashed potatoes. Chicken and gravy however you fix it is pure comfort food!
Chicken and Dumplings
Prep time:
Cook time:
Total time:
Chicken and Dumplings have chunk of chickens in creamy gravy with tender flat dumplings. Pure comfort food!
Ingredients
1 chicken
5 - 6 cups water
celery
carrot
onion
1 - 2 chicken bouillon cube
1 teaspoon salt
Dumplings
2 cups flour
1/2 teaspoon baking powder
1/2 teaspoon salt
1/2 teaspoon poultry seasoning - optional
1/4 cup cold butter
1 cup buttermilk
Thickening
1/4 cup flour
3/4 cup water
Instructions
Cut chicken into pieces. Add water, vegetables and seasonings to a large pot with the chicken. Bring to a boil. Cover and turn down heat to low. Simmer chicken until done, about 45 minutes on low. Cool in broth.
Bone chicken and add to a bowl. Refrigerate until ready to use.
Strain broth and discard vegetables. Bring broth to a boil. Taste and adjust seasoning. Lower to a simmer while you make the dumplings.
To make dumplings add all of the ingredients except buttermilk to a mixing bowl. Cut in the butter until it is in small crumbs. Add the buttermilk, adding a little more buttermilk if needed. Dump dough out on a heavily floured surface. Roll out dough very thin about 1/4 inch thick. Cut into 1 inch squares with a pizza cutter.
Bring broth to a boil. Add dumplings a handful at a time until they are all in the broth. Cover and cook over medium heat 10 minutes. Remove lid and continue to cook another 10 minutes. Add chicken back into dumplings. Bring back to a boil.
Mix the flour and water together. Add the thickening to the pan. (you may not need it all) Cook another 10 minutes over low heat, stirring several times. Taste to adjust seasoning.
Follow me on Facebook, Google+ , Instagram or Pinterest to see when I post or share something new!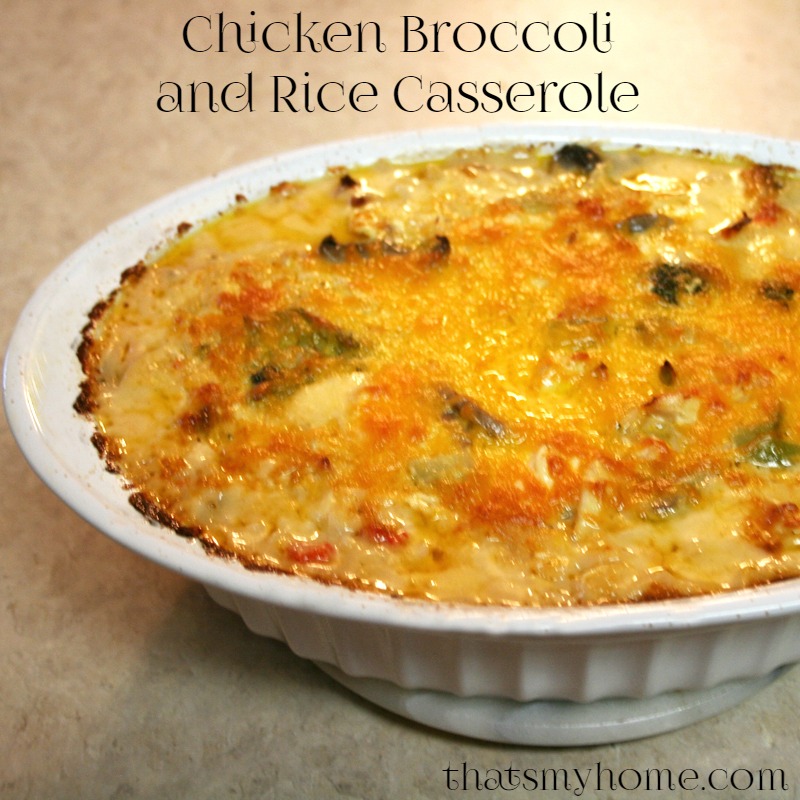 Chicken Broccoli and Rice Casserole