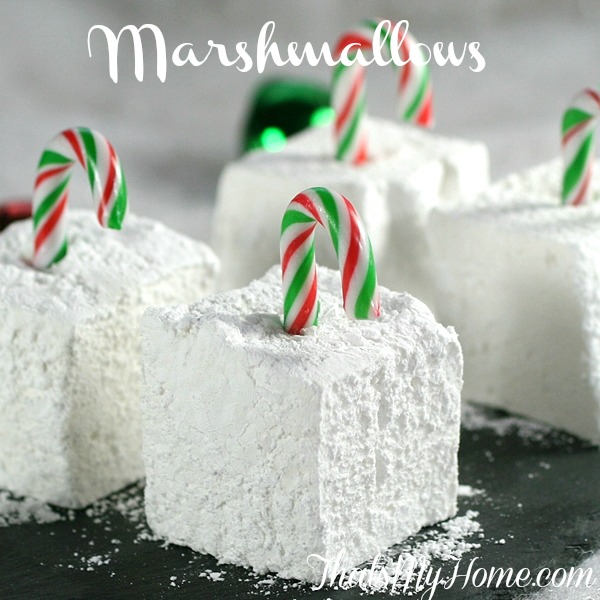 I have been busy baking and making candies for the last couple of days, if you check my Facebook page you will see what has been cooking here.
I made marshmallows the other day, I have been making them for years. They are so good and nothing like what we buy in bags from the store. If you have a stand mixer they are easy to make!
You can even make flavored Homemade Marshmallows like chocolate, strawberry or raspberry. I have found I do loose some of the volume and they tend to not last as long so I would make those right before I wanted them or up to 2 days ahead. This recipe for Homemade Marshmallows that I have below lasts for weeks as long as you keep them in an airtight container.
To start you get the sugar mixture going.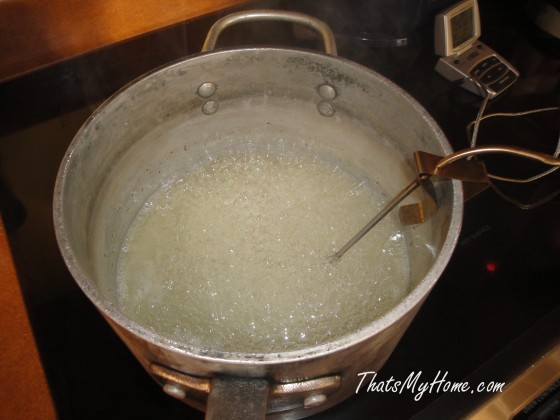 Then you add cold water to soften the gelatin.
Mixing the gelatin before you start pouring in the sugar mixture for the Homemade Marshmallows
Then you slowly pour the sugar mixture into the gelatin and continue to beat until stiff. This is about halfway done.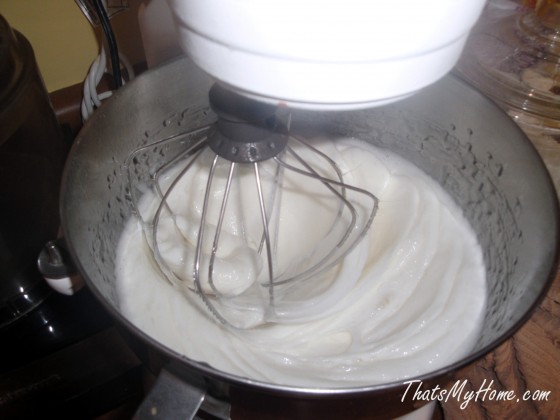 Whipping the Homemade Marshmallows
Here 1s the marshmallow waiting to be cut into cubes.
Homemade Marshmallows
Homemade Marshmallows
Prep time:
Cook time:
Total time:
Homemade Marshmallows are light and billowy, so unlike the kind you kind you buy in a bag. Try making them once and learn what a special treat Homemade Marshmallows are.
Ingredients
Vegetable oil, for brushing
4 envelopes unflavored gelatin (3 tablespoons plus 1 1/2 teaspoons)
3/4 cup water
3 cups granulated sugar
1 1/4 cups light corn syrup
1/4 teaspoon salt
2 teaspoons pure vanilla extract
1 1/2 cups confectioners' sugar
Instructions
Brush a 9-by-13-inch glass baking dish with oil. Line with parchment, allowing a 2-inch overhang on the long sides. Brush parchment with oil; set aside.
Put granulated sugar, corn syrup, salt, and 3/4 cup water into a medium saucepan. Bring to a boil over high heat, stirring to dissolve sugar. Cook, without stirring, until mixture registers 238 degrees on a candy thermometer, about 9 minutes.
Meanwhile, put 3/4 cup cold water into the bowl of an electric mixer; sprinkle with gelatin. Let soften 5 minutes.
Attach bowl with gelatin to mixer fitted with the whisk attachment. With mixer on low speed, beat hot syrup into gelatin mixture. Gradually raise speed to high; beat until mixture is very stiff, about 12 minutes. Beat in vanilla. Pour into prepared dish, and smooth with an offset spatula. Set aside, uncovered, until firm, about 3 hours.
Sift 1 cup confectioners' sugar onto a work surface. Unmold marshmallow onto confectioners' sugar; remove parchment. Lightly brush a sharp knife with oil, then cut marshmallow into 2-inch squares. Sift remaining 1/2 cup confectioners' sugar into a small bowl, and roll each marshmallow in the sugar to coat. Marshmallows can be stored in an airtight container up to 3 days.
Martha Stewart
Aunt Janet's Caramels