Lemon Thumbprint Cookies – buttery light cookie filled with lemon curd.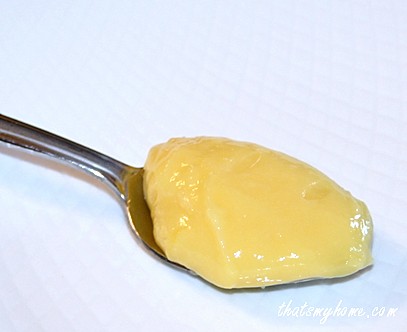 Lemon Thumbprint Cookies
Have you ever made your homemade lemon curd? If not you really should try this recipe for that alone. It is tangy and creamy with just the right amount of lemon. You can make it in about 10 minutes. When it was finished I used a small sieve to make sure that no egg particles remained. I am always looking for recipes that use a lot of eggs, our chickens are pretty prolific right now and a person can only eat so many eggs.
I found it easier to work with the cookie dough if I let it sit out for about 15 minutes before scooping out the dough into balls. The edges tend to want to crack if you do it to soon.
Lemon Thumbprint Cookies
Prep time:
Cook time:
Total time:
Ingredients
3/4 cup (1 1/2 sticks) butter
1/2 cup powdered sugar (plus a little extra for dusting the finished cookies)
1/4 cup sugar
1 egg
1 teaspoon fresh lemon zest
1 Tablespoon fresh lemon juice
1 teaspoon vanilla
1 teaspoon baking powder
2 cups all purpose flour
3/4 cup prepared lemon curd (store bought or homemade)
Instructions
Beat butter in a large bowl until smooth. Add sugars and continue mixing. Add egg, lemon zest, lemon juice and vanilla. Mix until fully incorporated. Add baking powder, and then flour (slowly, while mixing). Stop mixing as soon as the flour is fully incorporated. Cover dough and chill in the refrigerator about 1 hour.
Place lemon curd into a small ziplock bag, and cut off one corner of the bag.
When the dough has chilled, preheat oven to 350*F. Roll small balls of dough and place on a silpat lined, or parchment lined baking sheet. Flatten balls of dough slightly with the palm of your hand. Use your thumb to create a crater in the center of the dough. Fill crater with about 1 teaspoon of lemon curd.
Bake cookies about 15 minutes, or until cookie edges are just turning golden brown. Remove from oven, cool slightly, then move to a wire cooling rack to cool fully. Dust cookies with powdered sugar.
Recipe yields about 3 dozen cookies
Homemade Lemon Curd
1/4 cup fresh lemon juice (usually requires 2 lemons)
2 teaspoons finely grated lemon zest
1/3 cup sugar
4 egg yolks
3 Tablespoons butter
Combine all ingredients in the top of a double boiler (or in a metal bowl over a pot of simmering water). Heat, while stirring (almost) constantly with a whisk, until mixture thickens. It is done when it's thick enough to coat the back of a spoon. Remove from heat, cover and refrigerate until cool. Store in the refrigerator up to 2 weeks.
Recipe source- Women's Day
Maybe you'd like to try our recipe for?