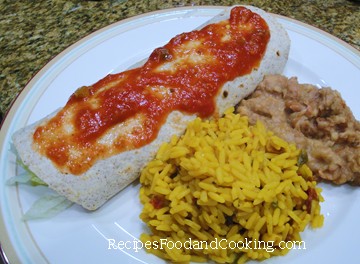 Spice it Up! Tacos made weight watcher friendly.
So today I went to Fresh Market in search of Crispy Green Freeze Dried Fruit. I found Crispy Pineapple, Pear, Mango and Banana. I love this stuff! I bought the Crispy Pear and Crispy Pineapple. You get 6 bags for just under $7.00 at 40 calories or less a bag and when I did the caculation at Weight Watchers they are Zero points! If you haven't tried this product yet be on the watch for it.
For dinner tonight I decided I wanted Mexican. I had also found some Multi-Grain Tortillas, 94% Fat Free that are only 1 Point each at 60 calories each. They are made by Tumaroo's Gourmet Tortillas. I was worried they might be like cardboard but I was wrong. They were actually very good. Teamed with some 95% Ground Sirloin I had a meal plan.
Here is the taco before I added the lettuce. I also spread a thin layer (2 tablespoons) of beans on the taco before I added the beef mixture.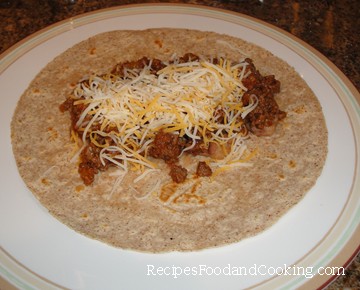 Spice It Up A Little
Ingredients
1 lb. 95% Ground Sirloin
4 Tablespoons Penzey's Taco Spice
1/2 teaspoon salt
1/2 cup chopped onion
1/2 cup Picante Sauce
1/2 cup water
Weight Watcher's Mexican Cheese
Chopped Lettuce
Picante Sauce for top of taco
Easy Fat Free Refried Beans
1 can Pinto Beans
1/2 cup chopped onion
1 can chicken broth
salt and pepper
water - as needed
Instructions
Brown ground sirloin.
Stir in spices, chopped onion, Picante Sauce and water.
Cook over medium heat for 20 - 30 minutes.
Refried Beans
Drain beans and rinse well.
Add remaining ingredients to a pan with beans and bring to a boil. Cook over medium heat while you prepare the taco filling.
Just before serving use a potato masher and mash beans. They should be creamy. If not add a little more water and heat for a few more minutes.
Taste for seasoning.
Points for 1 Taco with 1/2 cup of the beans is 6 points.
The rice was a boxed rice and was 3 points a serving made using the box directions.