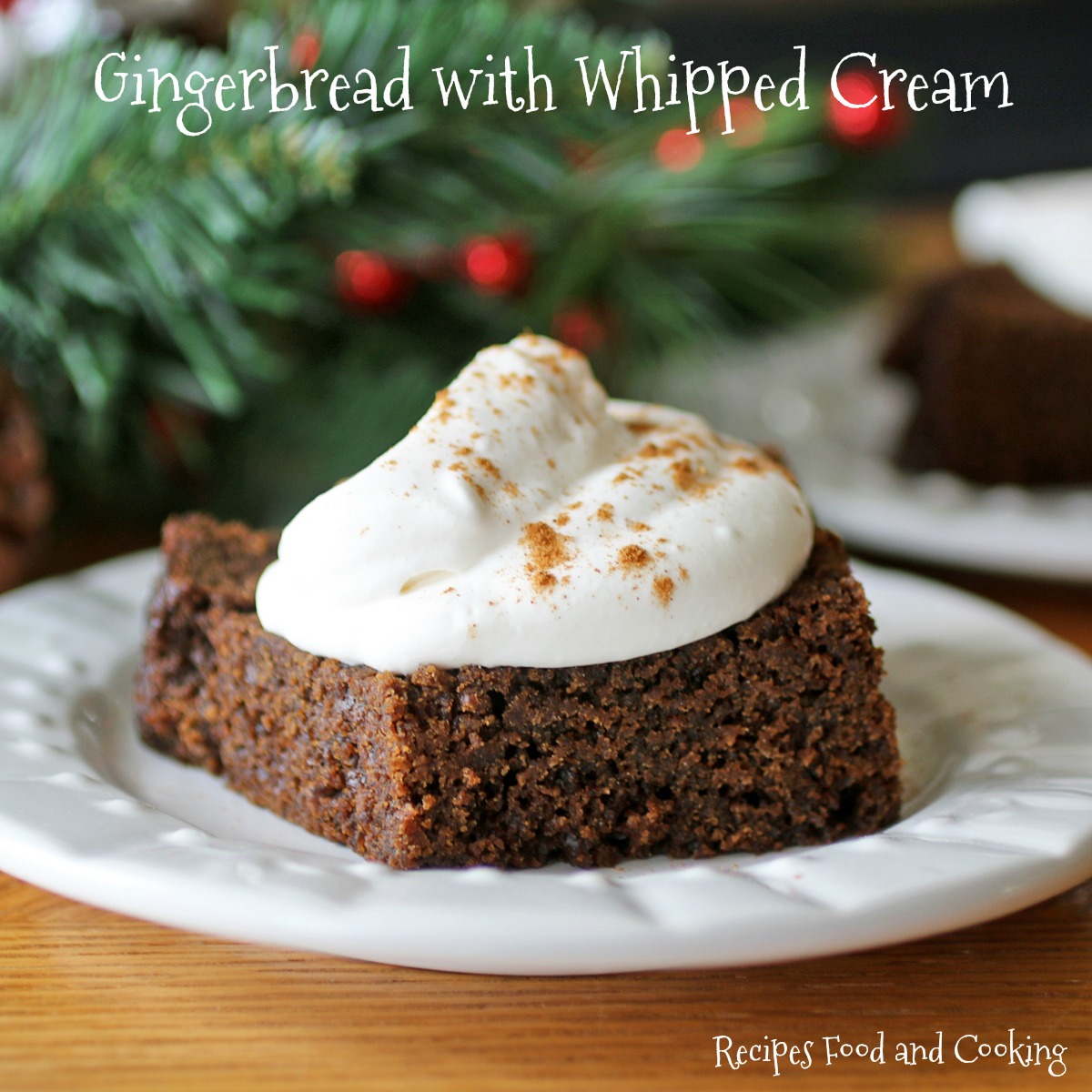 Gingerbread with Whipped Cream
Gingerbread is one of my favorite flavors of the holiday season. This gingerbread recipe just might be the moistest ones I have ever tried. I have always baked my grandmothers gingerbread but I decided to try a new recipe this time I found at Saveur. Top it with some sweetened whipped cream and sprinkle with a little cinnamon before serving. You can bake this in either a bundt pan or a bread pan that is about 9 x 5.
Gingerbread usually refers to a cake containing ginger, spices and molasses or hone and spices. It has been around in various forms since 992 and was originated by the monk, Gregory of Nicopolis.
Gingerbread with Whipped Cream
Author:
Mary Ellen @ Recipes Food and Cooking
Recipe type:
Cake, Dessert
Prep time:
Cook time:
Total time:
Best flavor of the holiday season, a homemade gingerbread cake can't be beat. Serve with whipped cream.
Ingredients
2 tablespoons vegetable shortening, at room temperature
2 1/2 cups plus 1 teaspoon all-purpose flour
2 teaspoons baking powder
2 teaspoons ground ginger
1 teaspoon. ground cinnamon
1/2 teaspoon ground cloves
1/2 teaspoon freshly grated nutmeg
1/2 teaspoon kosher salt
16 tbsp. unsalted butter, at room temperature
2/3 cup dark brown sugar
1 cup unsulfured molasses
4 tablespoons grated, peeled fresh ginger
2 teaspoons baking soda
1 cup boiling water
2 eggs, lightly beaten
Instructions
Preheat oven to 350°. Grease a 10 cup bundt pan with cooking spray. Use a teaspoon of the flour and put it in the pan and shake it to spread the flour around. Set aside.
Sift remaining flour, baking powder, ground ginger, cinnamon, cloves, nutmeg, and salt together into a bowl and set aside.
Put the butter and sugar in a bowl and beat with a mixer until light and fluffy, 2 - 3 minutes.
Add the molasses and ginger. Mix until incorporated.
Add 1/3 of the flour. Mix together the baking soda and hot water. Add 1/2 of the water and another third of the flour. Repeat with remaining flour and water. Mix until thoroughly incorporated.
Add eggs one at a time and mix in.
Pour batter into prepared pan, smoothing out top. Bake until toothpick inserted into center of cake comes out clean, about 40 minutes.
Let cake cool completely in pan on a cooling rack.
Serve with whipped cream
Notes
adapted from Saveur
Maybe you'd like to try?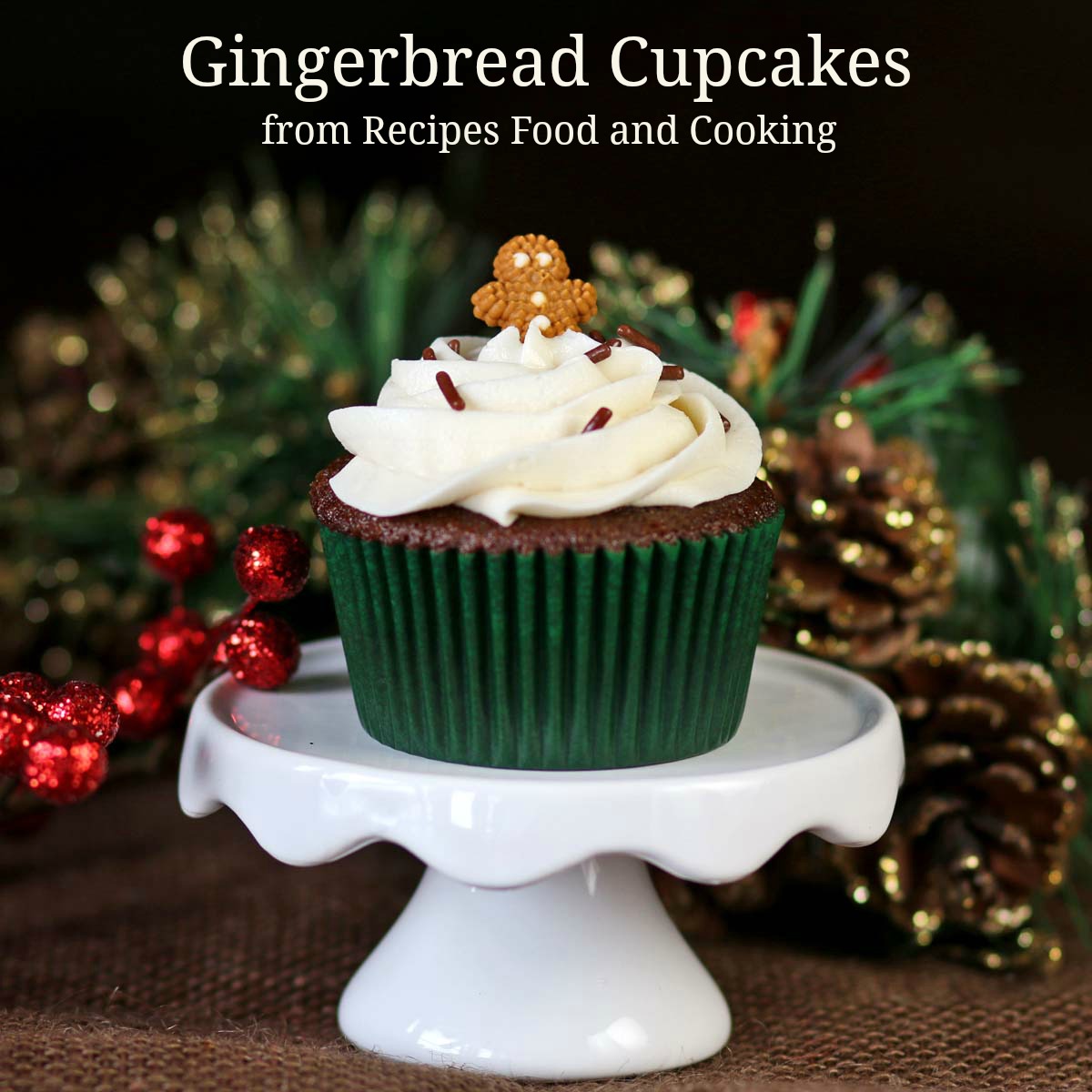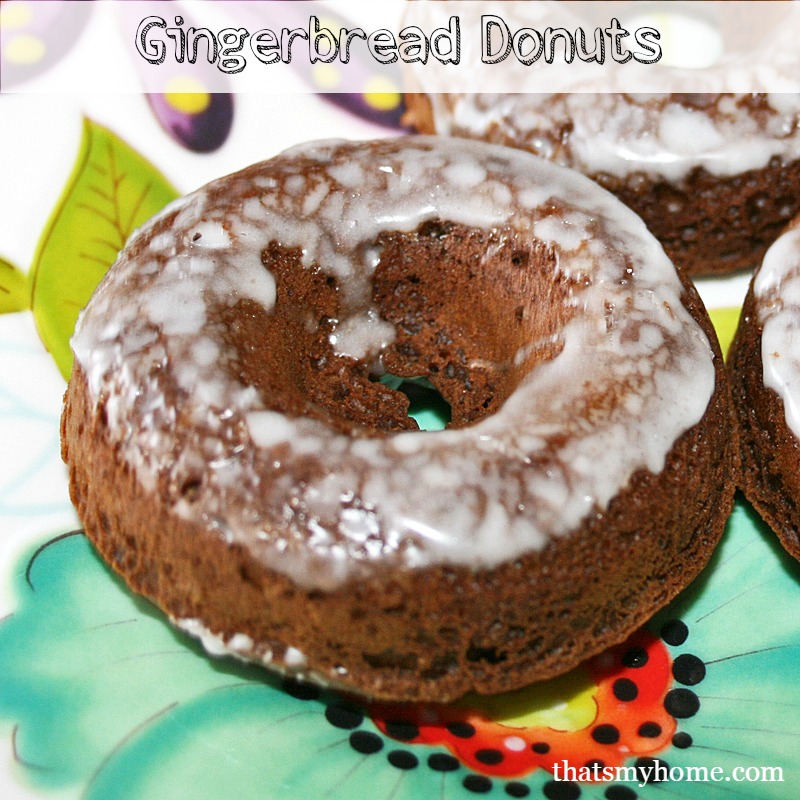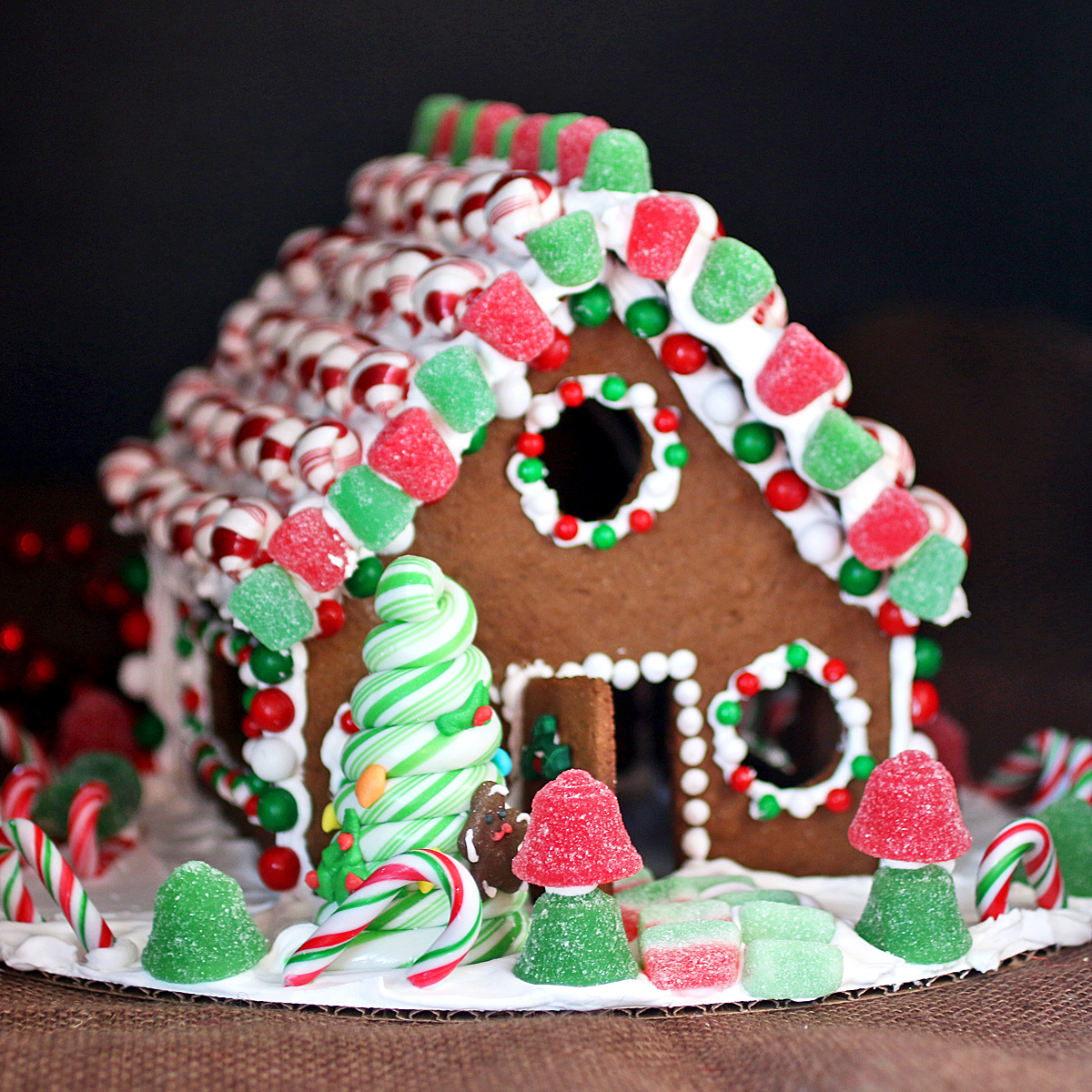 Pin It!