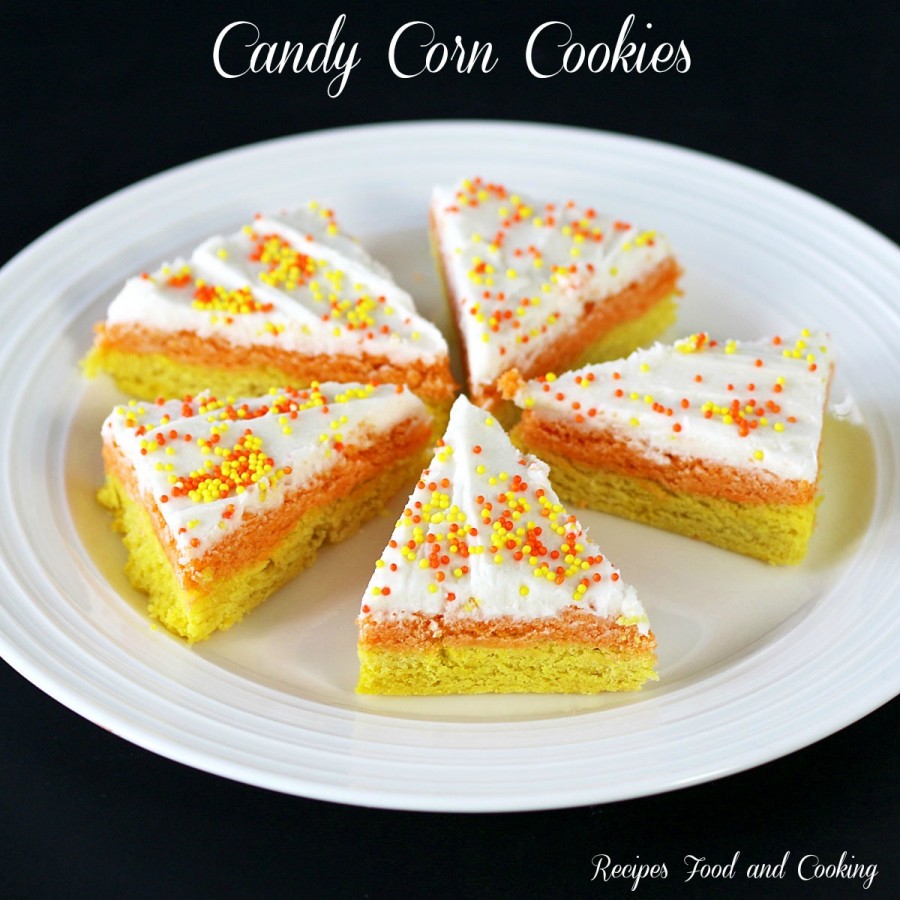 Candy Corn Cookies
Halloween is right around the corner and I am just now posting my first recipe for it! These are so cute everyone will love them. You bake them in a 9 x 13 pan. Be sure to use parchment paper so you can lift the cookies out of the pan.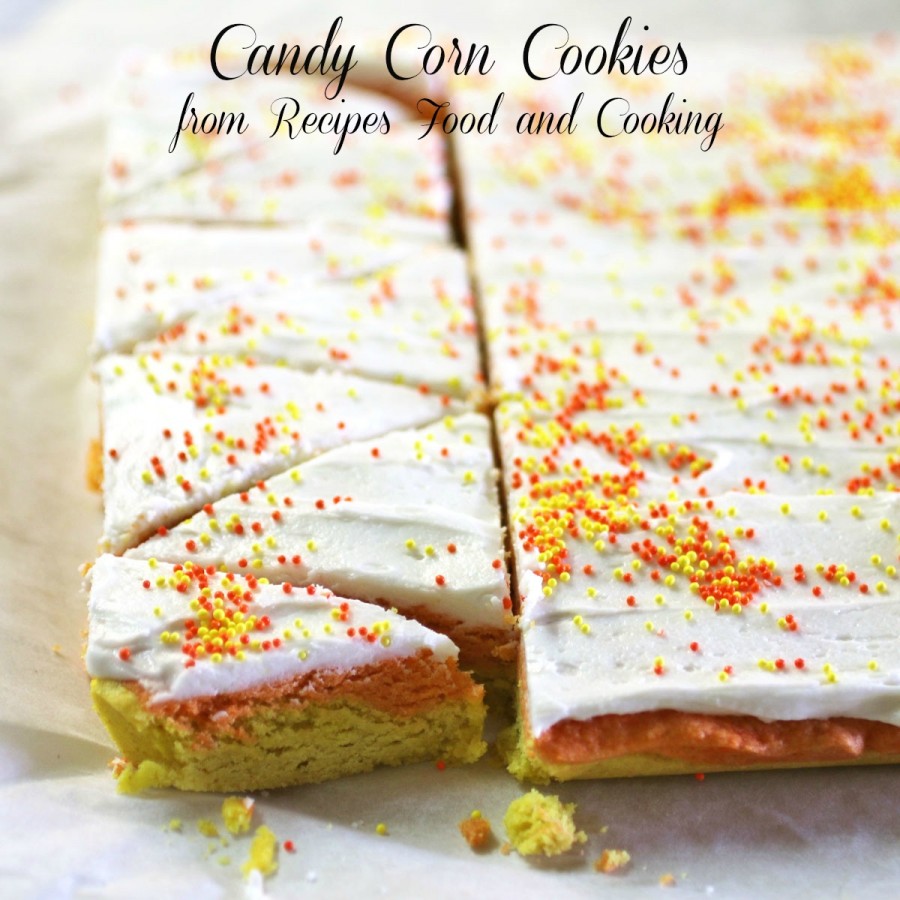 You can see how easy to cut these into candy corn shapes above. The ends are scraps but still good to eat. Then cut as shown above and you have candy corn shapes. Easy Peasy!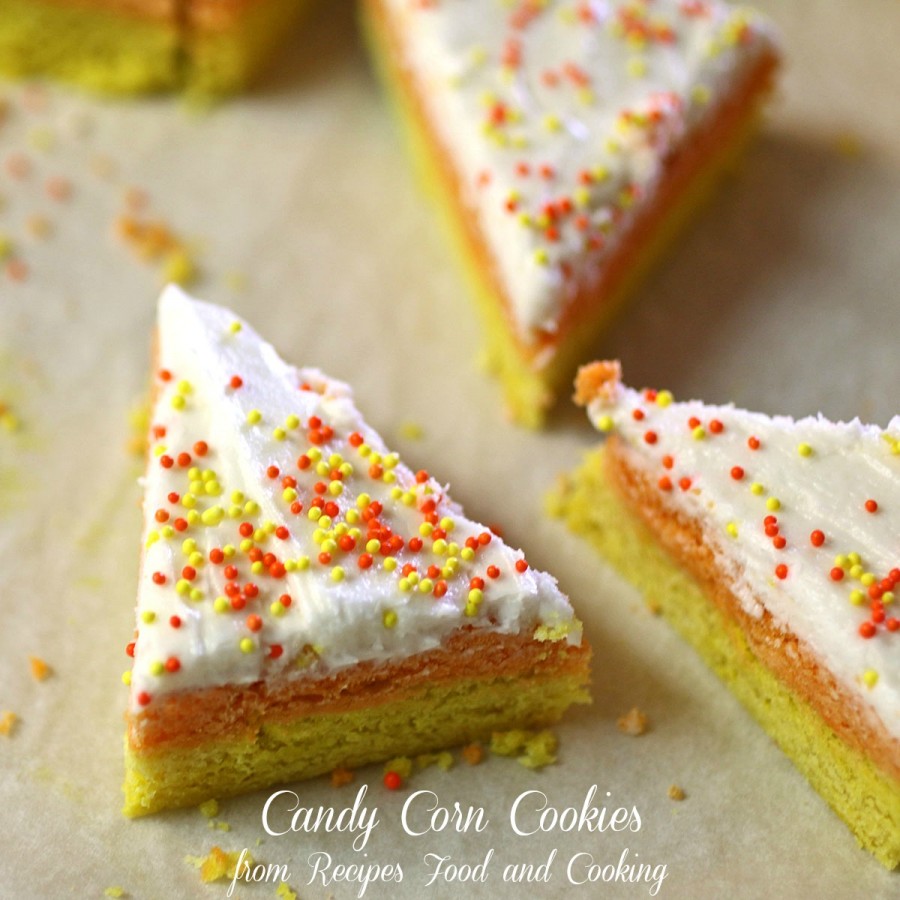 Candy Corn Cookies
Recipe type:
Cookies, Dessert
Prep time:
Cook time:
Total time:
Sugar cookies cut into candy corn shapes and topped with sprinkles.
Ingredients
½ cup butter, room temperature
1 cup granulated sugar
1 egg
2 tablespoons milk
1 tsp vanilla
2½ cups all-purpose flour
½ teaspoon baking powder
½ teaspoon salt
orange and yellow food coloring
Instructions
Put the butter and sugar in a mixing bowl. Beat for 2 - 3 minutes until mixture is light and fluffy.
Add the egg, milk and vanilla. Beat until incorporated.
Add the flour, baking powder and salt. Mix well.
Divide dough in half. Color 1/2 orange and the other half yellow.
Line an 9 x 13-inch baking dish with parchment paper. Let it overhang the sides. Spray the edges that aren't covered with the parchment.
Pat the yellow dough on the bottom as evenly as you can. Then put the orange on top of the yellow and carefully pat it out.
Bake at 325 degrees for 22 - 25 minutes. Let cool on a wire rack.
Remove the cookie from the pan. Frost cookies with the icing. Cut into the triangle shapes.
Candy Corn Cookies Frosting
Creamy cream cheese frosting.
Ingredients
4 oz. cream cheese at room temperature
1/4 cup butter
2 cups confectionery sugar
1 teaspoon vanilla
dash salt
2 - 3 tablespoons milk
Instructions
Put the cream cheese and butter in a mixing bowl. Beat until combined.
Add the confectionery sugar, salt and milk.
Add milk a tablespoon at a time until you reach the desired consistency for the frosting to spread.
Maybe you'd like to try our recipe for?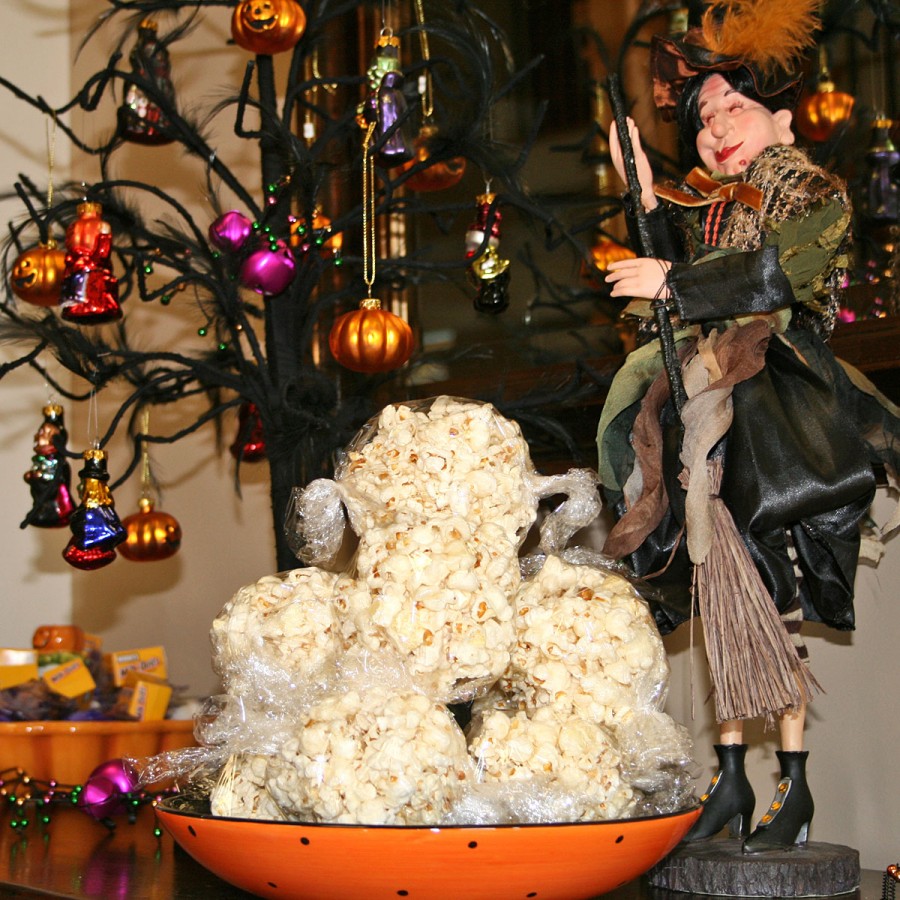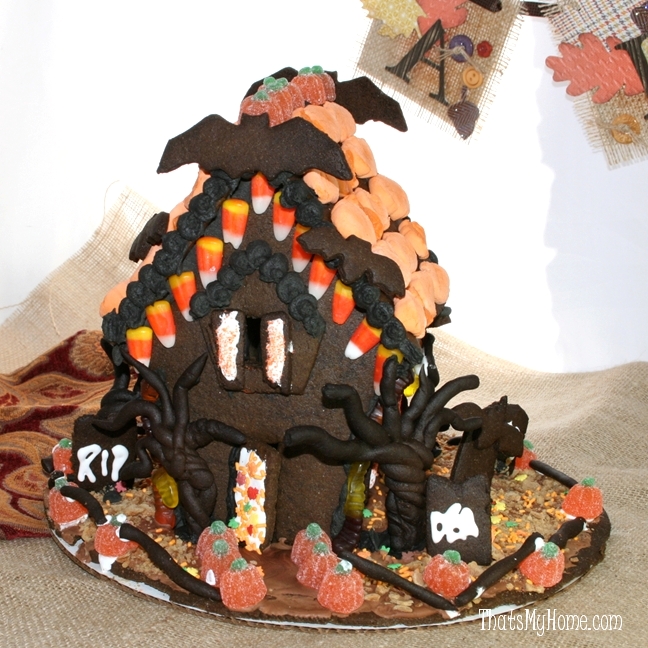 Pin It!