This shop has been compensated by Collective Bias, Inc. and its advertiser. All opinions are mine alone. #SpringIntoFlavor #CollectiveBias
Garlic Crab French Fries with Garlic Aioli
I went to a local wine and food festival last fall and one of the restaurants there was featuring delicious crab fries. Crab is something I would of never thought of to put on french fries but it was amazing. I vowed right after finishing what we'd ordered that I was going to make a clone of the recipe. I had stood off to the side and watched them prepare them and asked a few questions. I think these are better than the ones we had and the Alexia Smart Classic Crinkle Cut Fries are one of the reasons. These are so good baked, I love them! Now that it is crab season here it is the perfect time to make this recipe.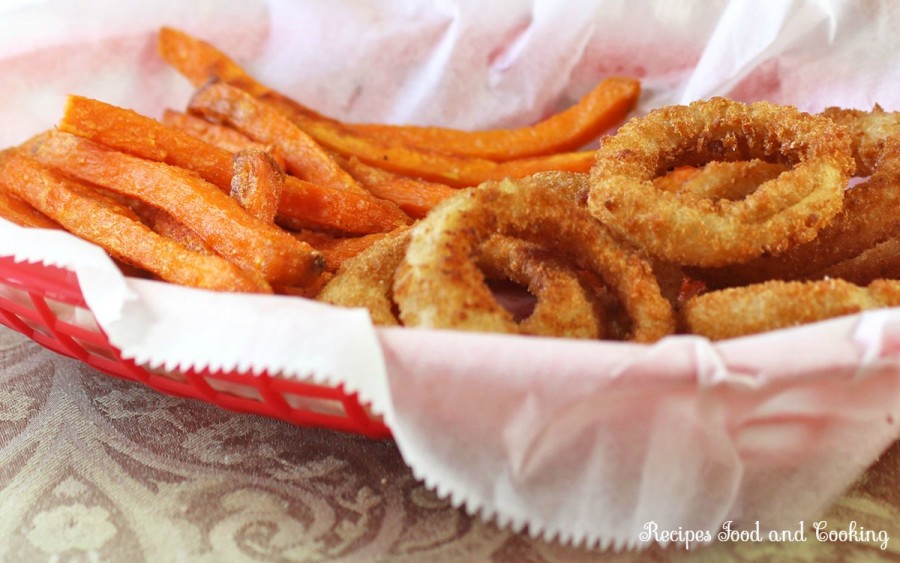 You'll find Alexia French Fries in the frozen food section where the potatoes are. Alexia fries are of the highest quality and they are made of the highest quality ingredients. I love all of their products and have been buying them for several years. Their Alexia Sweet Potato Fries with Sea Salt are the sweetest, I prefer them over my fresh ones. They are so good just as they are or I love dipping them in a little real maple syrup.  The Alexia Crispy Onion Rings are coated in crunch panko and can be baked as well for  homemade tasting onion rings in about 15 minutes to go with a sandwich for dinner or even a snack! Try any of their products and I don't believe you will be disappointed in the taste and quality of any of their products.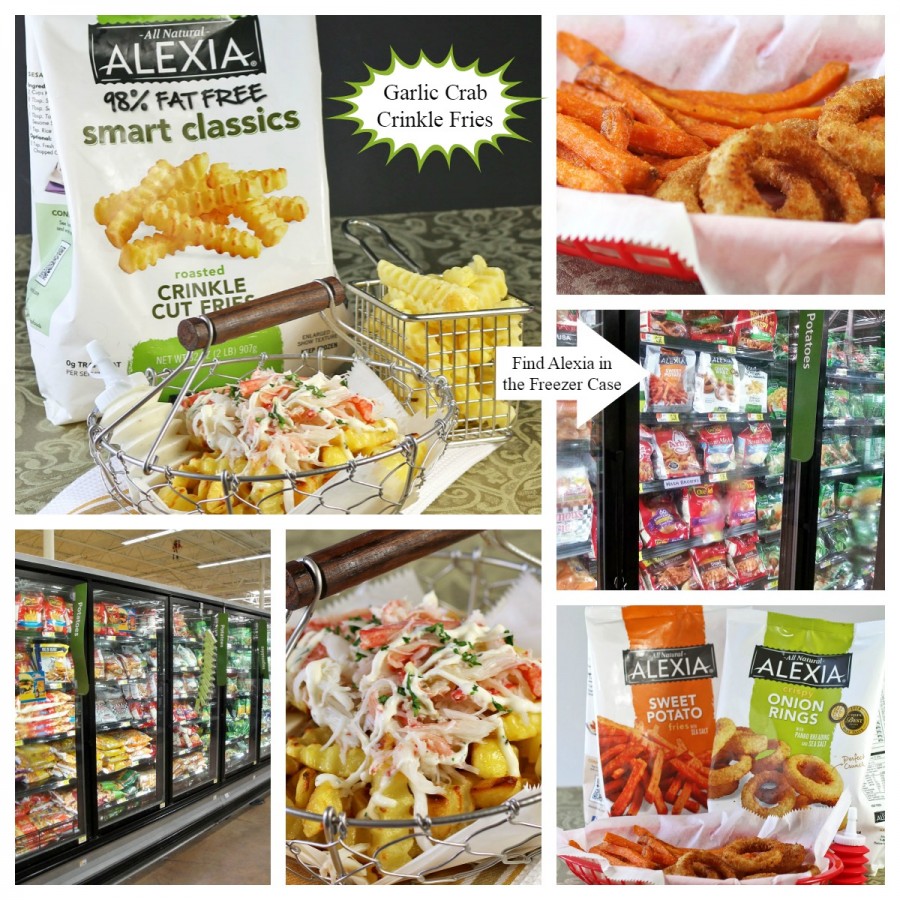 I stopped by my local Walmart store to pick up some Alexia Classic Cut Crinkle Fries because I knew they would perfect for this recipe. I baked the fries instead of frying them like the restaurant does and they still were as crispy as the deep fried. I also reduced the amount of oil the fries were bathed in, while really good so unnecessary, I used fresh garlic and let it marinate in the oil so I got a more intense garlic flavor and was able to use less butter/oil than the original. They used oil so I changed it up there also to half butter and half olive oil.  Next comes that delicate tasting crab. Then a delicious garlic aioli to add a touch of richness. I can make these for dinner with a salad and call it good. The recipe is scaled for 2 servings or 4 appetizer servings. This would make a great starter with a glass of wine. If you have never tried crab and french fries together you are in are for a new taste sensation!
Garlic Crab French Fries
Recipe type:
Appetizer, Side Dish
Prep time:
Cook time:
Total time:
Delicious Alexia French Fries with garlic butter, topped with crab and garlic aioli.
Ingredients
Alexia 98% Fat Free Classic Roasted Crinkle Cut Fries
sea salt
*Garlic Butter*
2 tablespoons olive oil
2 tablespoons butter
1 minced garlic clove
*1/2 lb. crab (I used frozen)*
*Garlic Aioli*
4 tablespoons mayonnaise
4 tablespoons sour cream
1 minced garlic clove
salt and pepper (freshly cracked)
Instructions
Bake the french fries following the instructions of the bag.
Cook the crab following package directions. Crack the shells and get the meat out and put it in a bowl.
For the garlic butter put everything in a micro safe bowl and microwave until the butter melts, about 30 seconds. Set aside until the fries are ready to come out of the oven.
Mix together the garlic aioli. Set aside until ready to use.
To assemble, when the fries come out of the oven put them in a bowl. Pour the garlic butter over them. Give them a couple of tosses in the bowl. Put the fries in a serving dish. Sprinkle with a little sea salt.
Top with the crab, spreading it out across the top. Put a few garlic aioli drizzles over the top and serve the remaining aioli on the side.
So what is your favorite way to eat French Fries? Please leave me a comment below, I'd love to hear your favorite ways to prepare French Fries.
Be sure to follow Alexia on Facebook and on Pinterest, don't miss a single recipe they share. If you're looking for more recipes featuring Alexia French Fries, go here! You don't want to miss one of these recipes.
Pin It!