This is a sponsored post written by me on behalf of Mama Mancini's Original Family Recipes for IZEA. All opinions are 100% mine.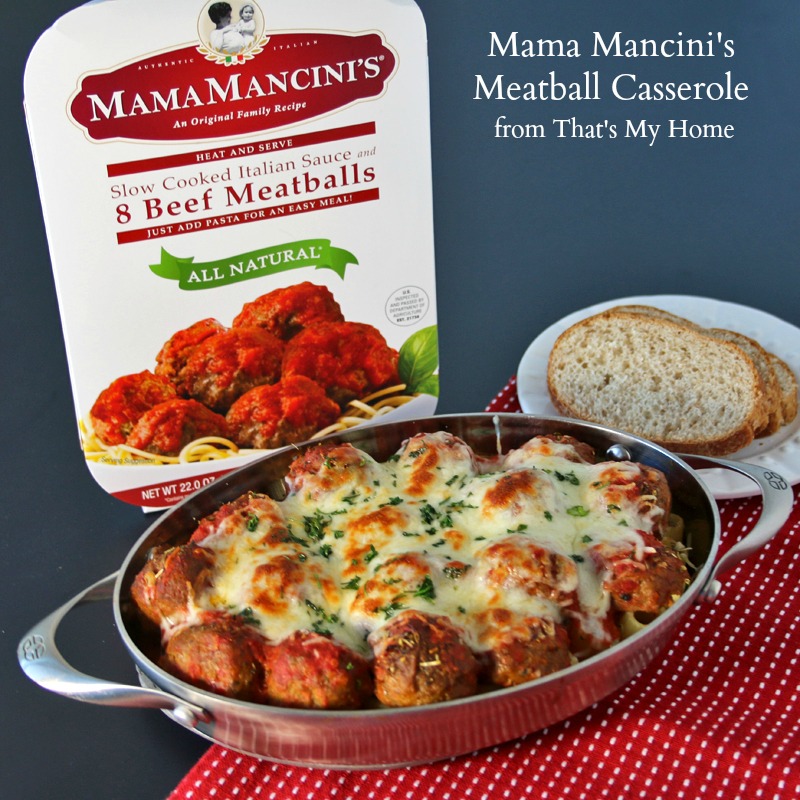 I love the story about how Mama Mancini's meatballs came to be. Dan Mancini learned to cook at his grandmothers side, just like I did. His grandmother never wrote anything down or used a recipe, the food she created came from the heart and was made with love. He was 15 years old when she taught him to make his favorite meatballs and authentic Italian sauce.
Mama Mancini's Meatballs can be found at Wal-Mart in the deli or the freezer aisle where the entrees are. They come in beef, turkey and chicken.The beef meatballs are made from 100% beef, whole fresh eggs, Romano cheese, onion, parsley, a pinch of salt and pepper and an exact amount of breadcrumbs just like his grandmother made.
I loved how quickly I could put dinner together using Mama Mancini's Meatballs and have a restaurant quality meal at home for a fraction of the cost of going out. From start to finish this casserole can be ready in less than an hour with only 10 minutes of prep time. I started out by cooking the pasta I wanted to use. For this casserole I choose rigatoni because I wanted to be able to stand the pasta up as a bed for the meatballs. It just takes a couple of minutes to stand them all up.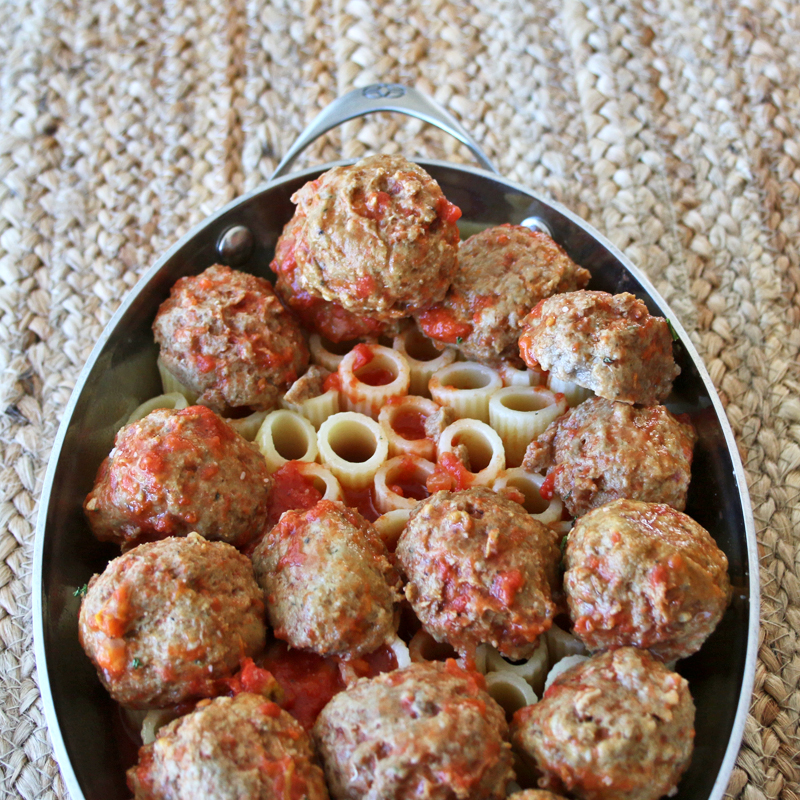 I sprinkled the meatballs with about 1/2 teaspoon of Italian seasonings because I like things a little spicy and then added the tomato sauce over the meatballs. Cover and bake for 15 minutes. Then add the cheese and bake for 20 more minutes. Let set a couple of minutes before diving in. A salad is all you need to make a complete meal.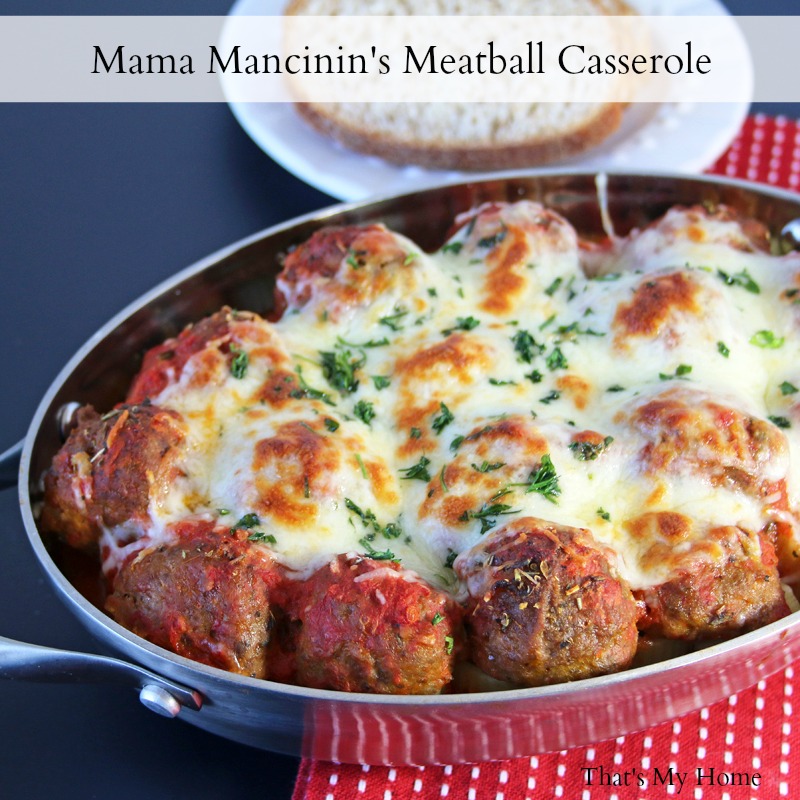 Mama Mancino's Meatball Casserole
Prep Time: 10 minutes
Cook Time: 45 minutes
Total Time: 1 hour
Yield: Serves 2 with leftovers
Delicious beef meatballs on a bed of pasta, topped with cheese.
Ingredients
1 package Mama Mancino's Meatballs
1/2 lb. rigatoni
1./2 teaspoon Italian seasoning
1 cup Italian cheese
Instructions
Thaw the meatballs and sauce if frozen.
Cook the pasta in rapidly boiling water for 7 minutes. Rinse and drain well.
Spread a few tablespoons of the sauce in the bottom of a casserole dish. Stand up the pasta end to end. Get as may rigatoni as will fit in the dish you're using.
Cut the meatballs in half. Put on top of the pasta.
Sprinkle with the Italian Seasoning. Cover the dish with foil.
Bake at 375 degrees for 15 minutes. Uncover and top with cheese. Bake uncovered for 20 minutes or until cheese is browned and bubbly.
Let set for 5 minutes before serving.