Banana Pecan Pancakes are tender and light filled with banana flavor and pecans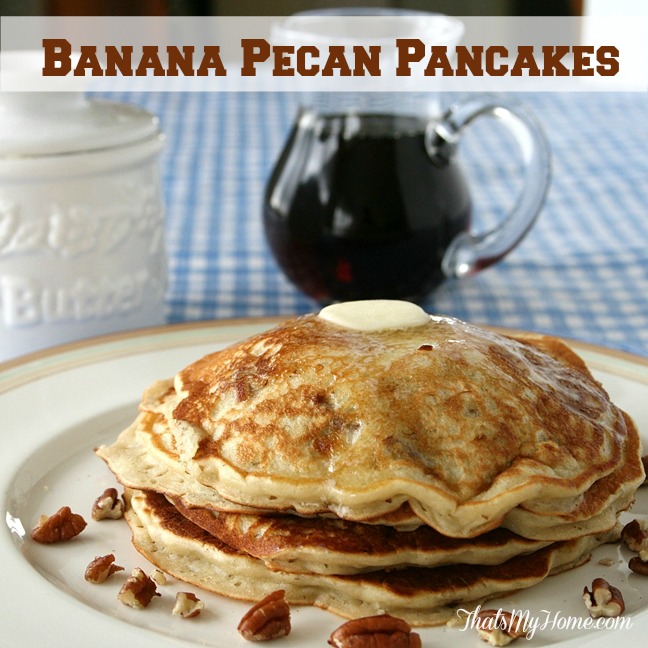 Banana Pecan Pancakes
It's Fat Tuesday today and since I didn't know where to go to get some authentic paczki's here in Tampa we had pancakes this morning. I had a bag of really ripe bananas I bought the other day at the store, so I got out my favorite banana pancake recipe and got to cooking.
If you have never made homemade pancakes before I think you will be surprised at how easy they are. If you don't have buttermilk, just use regular milk and add a tablespoon of white vinegar to the milk and let set a couple of minutes before adding to the pancakes. Milk will thicken and clot so don't be surprised. Proceed with the recipe as written.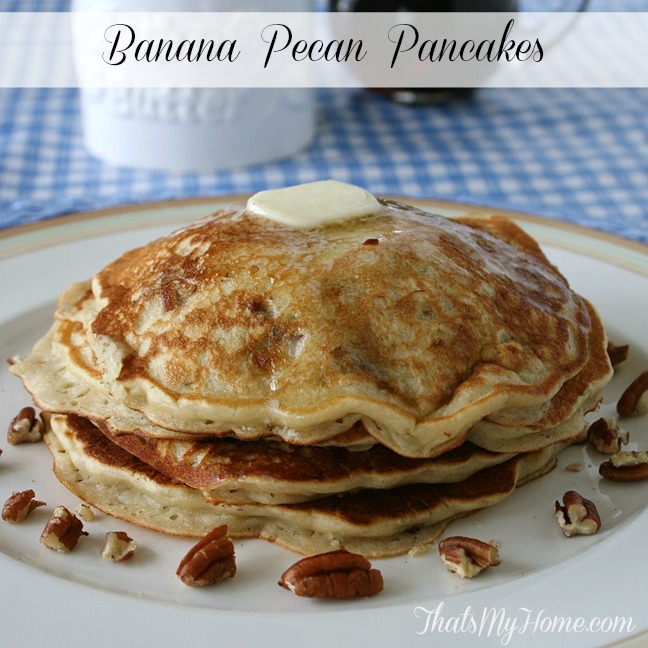 Banana Pecan Pancakes
Prep time:
Cook time:
Total time:
Banana Pecan Pancakes are tender and light filled with banana flavor and pecans
Ingredients
1 1/2 cups all-purpose flour
1 teaspoon salt
1 teaspoon baking soda
2 tablespoons sugar
1 cup mashed ripe banana (about 2)
1 cup buttermilk
1 cup milk
2 eggs
1 teaspoon vanilla
1/3 cup chopped pecans
1/4 cup vegetable oil
Instructions
Mash the bananas in a mixing bowl. Add the eggs, milks, oil, vanilla and sugar. Whisk together until thoroughly mixed.Add the flour, salt and baking soda. Whisk until incorporated.
Stir in the pecans.
Heat the griddle to 325 degrees or a pan to medium heat. Pour batter into pan and cook until bubbles start to form and burst across the top of the pancakes, about 1 1/2 minutes. Flip and continue to cook until done, about 1 more minute.
Repeat with remaining batter.