Make a loaf of No Knead Bread to make the Best Grilled Cheese Sandwich ever!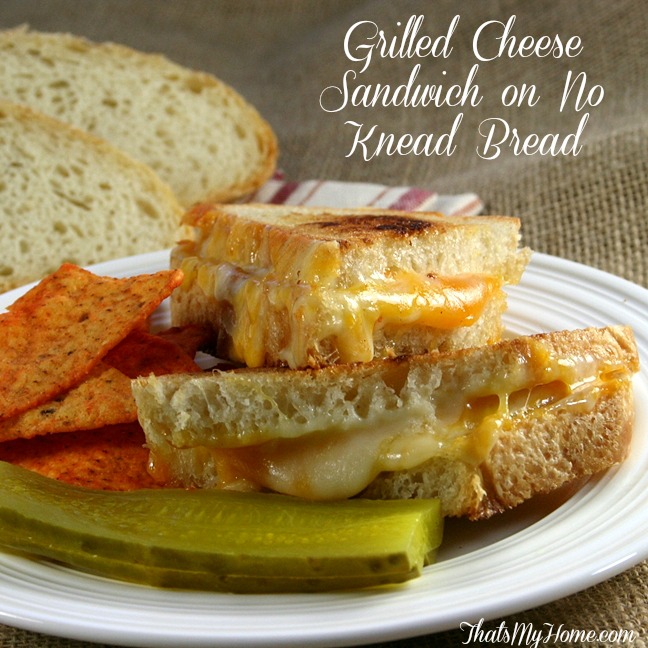 Best Grilled Cheese Sandwich
I made some No Knead Bread yesterday and decided to make a grilled cheese sandwich with it. OMG it is so good! From now on this may be the only bread I use when I want the best grilled cheese sandwich ever. No Knead Bread may be one of the easiest yeast breads you will ever make as long as you start it at least 18 hours before you need it. You literally just put all of the ingredients in a bowl and mix until it comes together, cover it and wait. Then you shape it into a loaf about 12 – 14 hours later, let it raise and bake. This makes a dense type of loaf, with airy bubbles throughout which of course brings us back to the cheese. Slice you bread and butter one side of each piece. I used swiss and sharp cheddar for this sandwich, about an equal amount. In order to get the cheese to melt cook the grill cheese over low heat and put a cover over the sandwich while it cooks.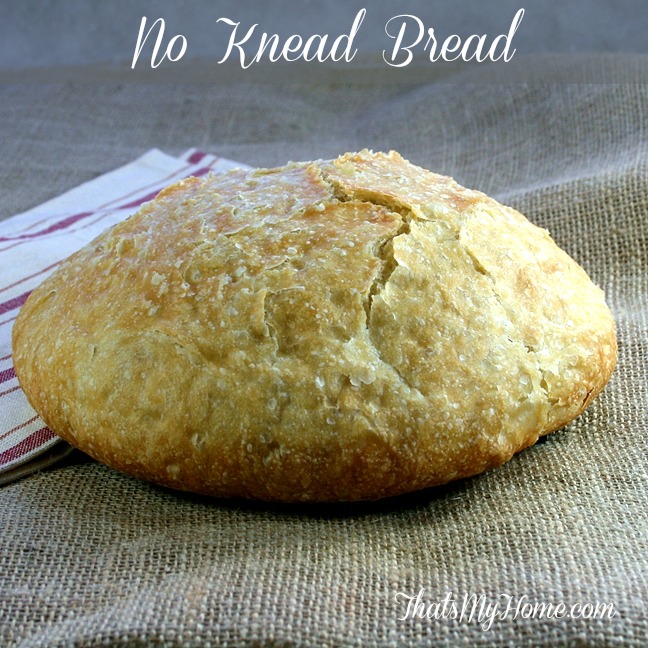 Best Grilled Cheese Sandwich
Make a loaf of No Knead Bread to make the Best Grilled Cheese Sandwich ever
Ingredients
3 cups all purpose flour
1 teaspoon salt
1/2 teaspoon yeast
1 1/2 cups water
Instructions
Mix the dry ingredients together in a large bowl, then add the water. The dough will be very sticky. If you need to add a little more water do so. over the bowl with saran-wrap and let sit for at least 12- 18 hours. Your dough will double in size.
Remove the dough from the bowl and place on a floured surface to shape the dough into a ball.
Spray a large pot that has a lid that can go in the oven. Place your loaf in the center of the pan. Cover and let raise until doubled.
Preheat your oven to 450 degrees. Place pan with lid still on in oven. Bake for 30 minutes. Remove the lid and bake for another 15 minutes until loaf sounds hollow when tapped. Cool before slicing.