Old fashioned Brown Sugar Oatmeal Cookies, perfect for school lunches.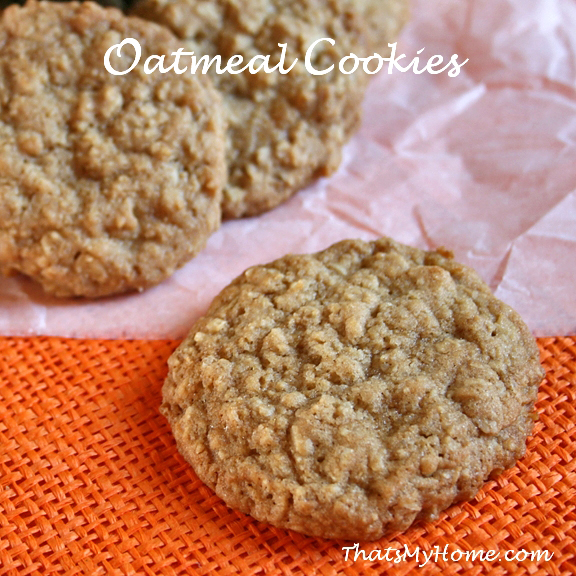 Brown Sugar Oatmeal Cookies Recipe
When we were growing up our neighbor Mrs. Watson used to always have a freshly baked cookie for us everyday. We got one per day, every day. No one missed going to get a cookie. It was more than that though, I sure didn't realize it then. If you notice I still call her Mrs. Watson. I visited her as often as I could after we moved away and she lived in that house until she died. I think I was in my 40's the last time I saw her. She made the best cookies, oatmeal with raisins, sometimes chocolate chip and big soft sugar cookies. She had a play house in the back yard and how we loved to play in there. She also washed her clothes out in the back yard on a sunny day with an old wringer washer. It was fun to help her with that and hanging clothes on the line. She had a wonderful sense of humor and would always make me laugh. As I write this I realize how lucky I was to grow up when and where I did. Hopefully you try and create the same kind of memories for a child in your neighborhood. It's a good thing!
So about these cookies, they are soft in the center and crispy on the edges especially on the day they are baked. They would be wonderful with a scoop of ice cream sandwiched between 2 of them.
Enjoy!

Brown Sugar Oatmeal Cookies
Prep time:
Cook time:
Total time:
Ingredients
1 cup butter - softened
2 cups light brown sugar
2 teaspoons vanilla
2 whole eggs
2 cups flour
1 teaspoon salt
3/4 teaspoon baking soda
3 cups old fashioned oats
Instructions
Mix together until light the brown sugar and butter, about 3 minutes. Add the eggs and vanilla. Mix until combined.
Add the old fashioned oats to the food processor. Pulse until most of the oats are broke up.
Add to the butter mixture with the remaining dry ingredients. Mix well until well combined. Let the mixture set for 15 minutes before baking.
Preheat oven to 350 degrees.
Use a medium scoop and put dough on a greased baking sheet.
Bake for 10 minutes at 350 degrees. Remove to a wire rack to cool.
Have you seen my recipe for Oatmeal Cream Pies? They are amazing, even without the cream…..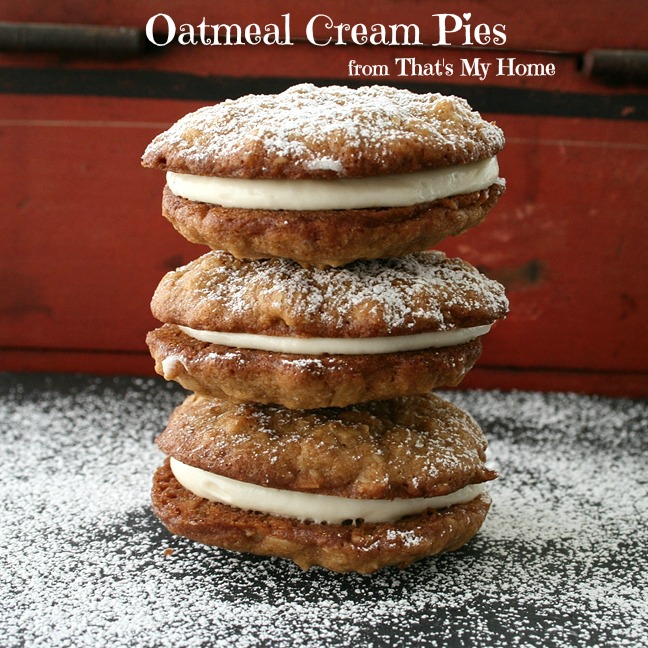 Or maybe some Oatmeal Spice Cookies?