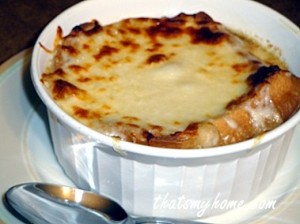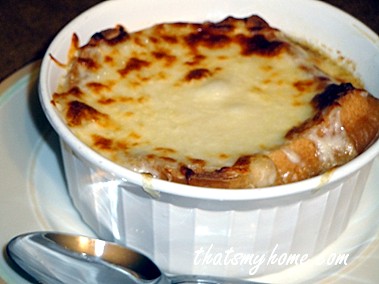 Baked French Onion Soup
Oh, how I love French Onion Soup and even more so now that I don't have to stand at the stove and make sure my onions don't burn. I now caramelize the onions in my oven with my trusty LeCreuset French Oven pan. It takes about 3 hours to do the onions in the stove the way I do it, I think if you wanted to do it quicker you could, you just would have to stir it more often.
Going in the oven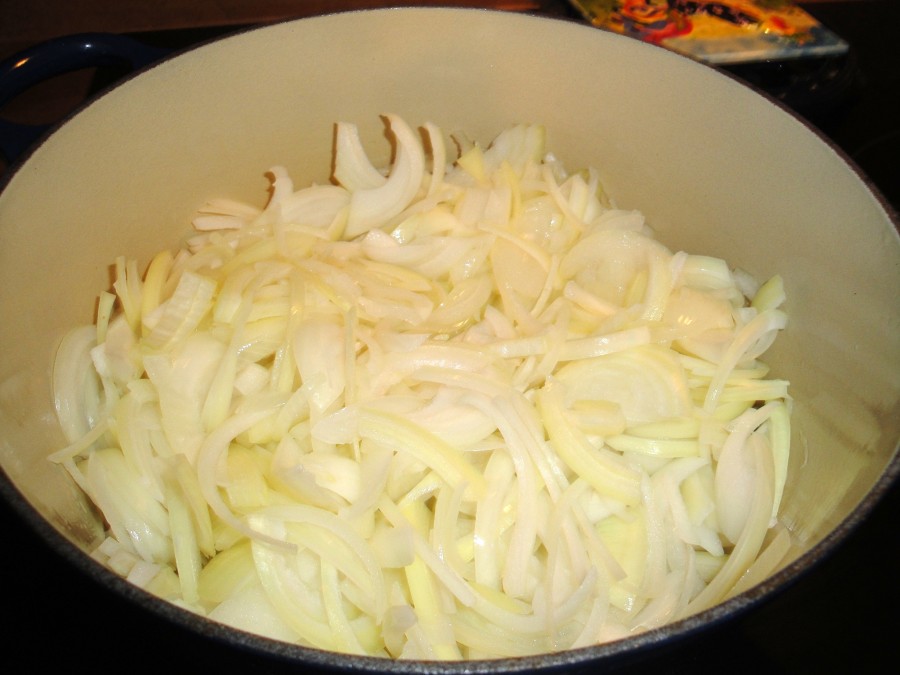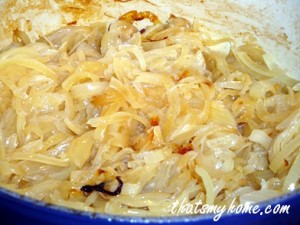 A hour after being in the oven.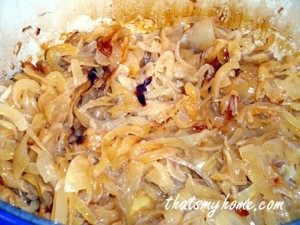 2 hours later.
This is what the onions look like when it is finished in the oven.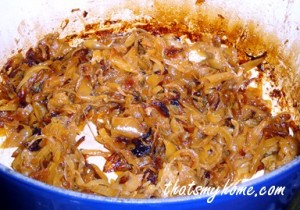 Baked French Onion Soup
Prep time:
Cook time:
Total time:
Ingredients
6 medium sized onions
2 tablespoons oil
2 tablespoons butter
7 cups Chicken Broth
Salt and pepper
To Serve:
Gruyere Cheese
French Bagettes
Instructions
Peel and cut onions in half. Slice thinly.
Preheat oven to 350° F.
Heat a pan with the oil and butter on the stove. Put onions in as you cut them to get them cooking. As soon as you get all of the onions in the pan give them a good stir to coat with the oil. Put the cover on and place pan in oven.
Stir the onions once an hour. During the last hour I check them a few times and give them a stir. When the onions are golden brown they are done.
Ready now to add the broth and finish.
Remove to top of stove. Add chicken broth and bring to a boil.
To serve: Slice a French baguette into 1 inch pieces. Broil until light brown. Ladle the soup into ovenproof bowls. Top with the baguette slices and top with Gruyere cheese. Put back under the broiler until cheese is bubbly and just starting to turn color.