Salt Cod Fritters
I first fell in love with Salt Cod Fritters in Fall River, MA. years ago when I lived outside of Boston. Until I moved there I'd never heard of salt cod. I'm sharing with you my favorite Salt Cod Fritters in honor of Isabel's birthday with dishes we'd bring to her virtual birthday party. Isabel is the founder of the Sunday Supper Movement. I try to take part in it a few times a month because it is a cause I believe is so important for everyone to think about.
When I grew up we always had supper together and for sure Sunday dinner. Sometimes we went to our grandmothers who always held a place for you at the table. She expected you to be there, no invite needed. You learned all kinds of things around that table and some you wish you hadn't sometimes. It was all about one thing, family. Family, Food and Memories.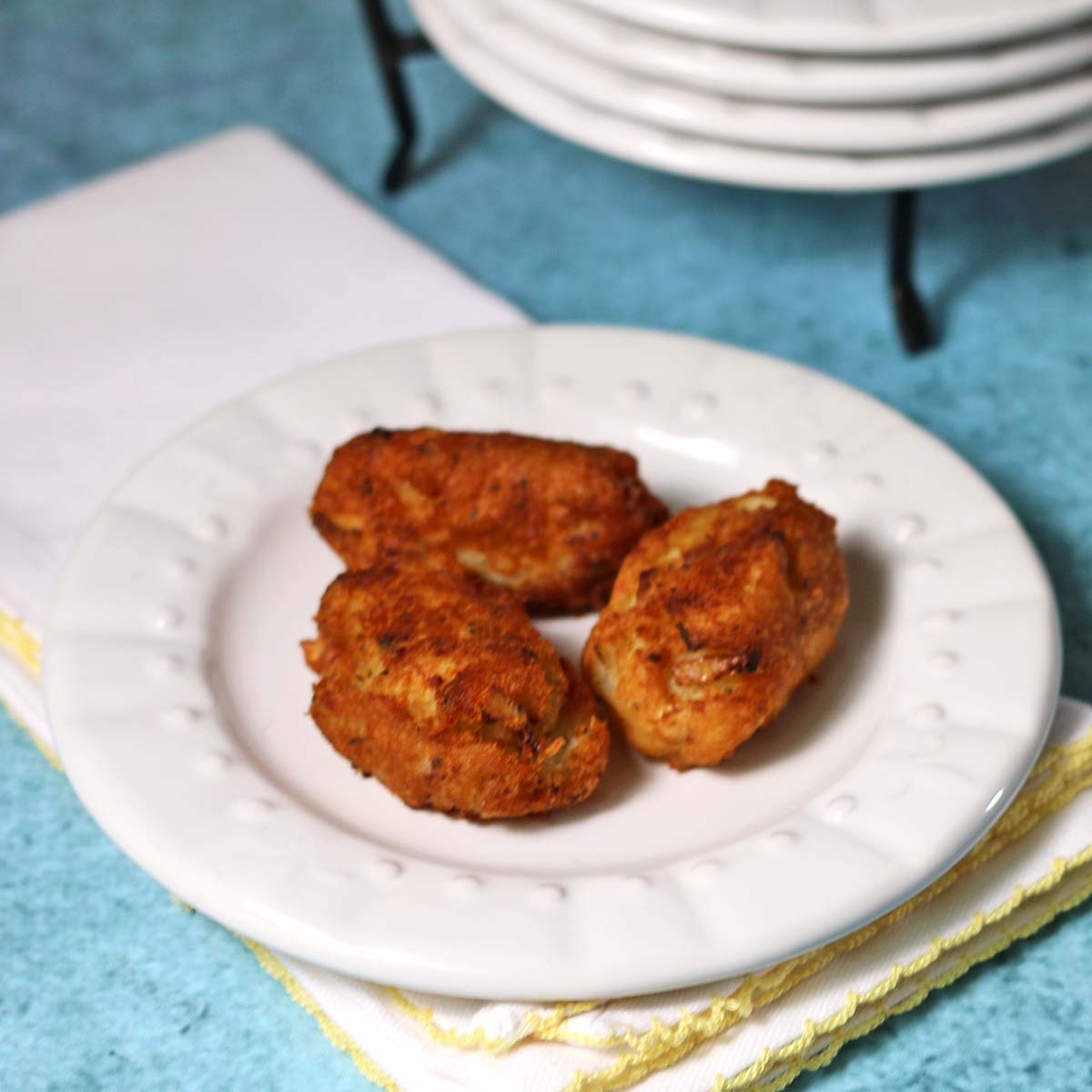 These salt cod fritters are so good. If you can't find salt cod they work with fresh cod also. The fritters are made with riced potatoes, salt cod, onions and seasonings. After you get them mixed together you shape them into an oblong shape before they are deep fried. They are an excellent appetizer and can be made ahead and reheated in the oven right before serving.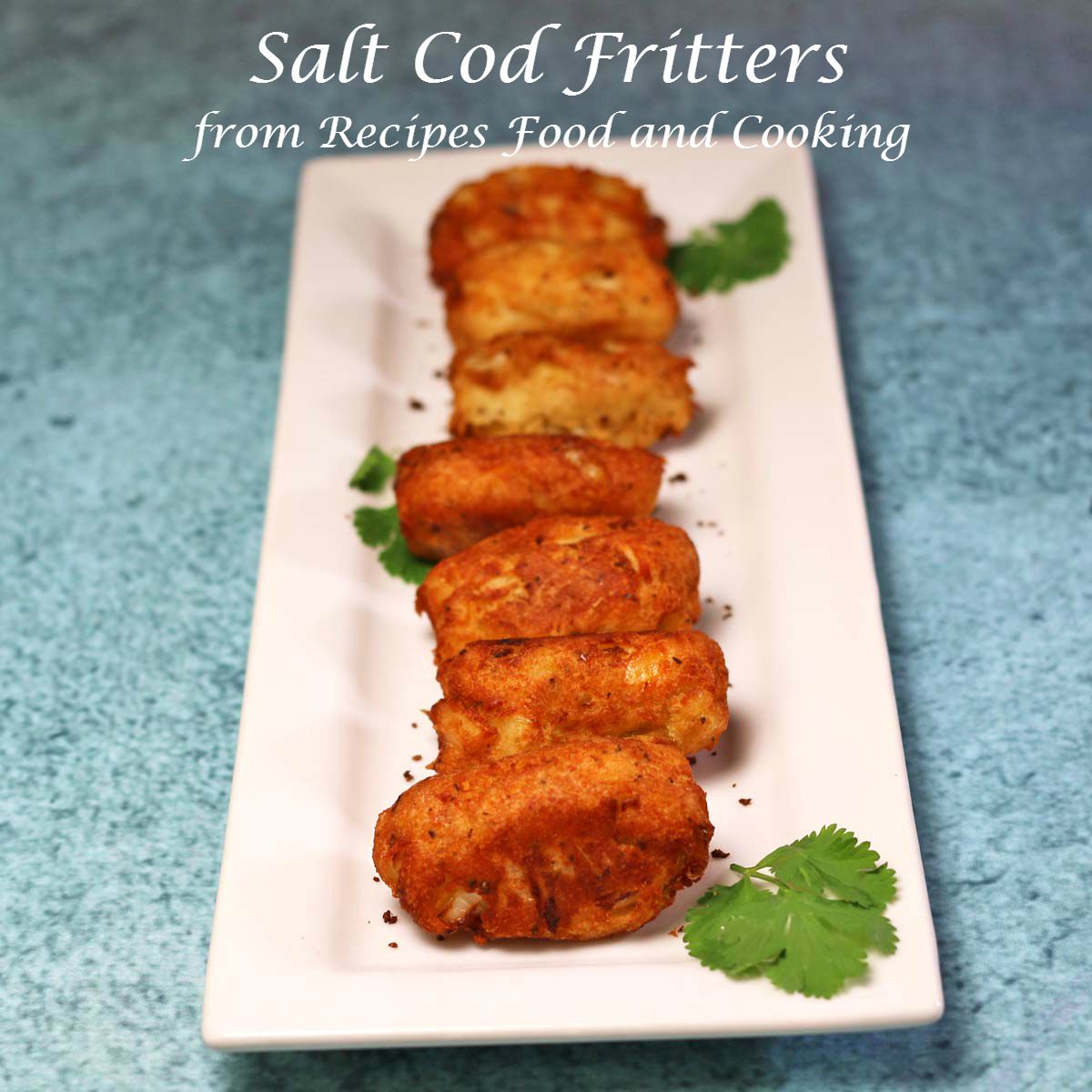 Salt Cod Fritters
Prep time:
Cook time:
Total time:
Mashed potatoes with salt cod and onions fried.
Ingredients
8 ounces salted cod
12 ounces russet potatoes, unpeeled
1 small onion, very finely chopped
2 eggs
1 teaspoon Tuscan Seasoning (mix of basil, oregano, aleppo peppers, garlic, thyme, fennel, black peppers and anise seed)
Vegetable oil, for frying
Instructions
Place the salt cod in a bowl and cover with cold water. Refrigerate. Change water 4 times over a 12 hour period. Cook cod for 20 minutes in boiling water. Drain well. Flake right away.
Boil the potatoes with the skins on until tender. Remove skins as soon as you can handle the potatoes. Run the potatoes thru a ricer or mash well in a large bowl.
Add the cod, diced onion to the bowl.
Break the eggs into another bowl and scramble well. Add the eggs to the potato mixture with the Tuscan Seasoning. Mix well.
Use a large spoon and get some of the potato mixture. Shape into a long oval shape.
Preheat the oil in a large pan to 370 degrees. Add the fritters to the pan, but do not crowd. I did mine in 3 batches. Drain on a paper towel. Serve while hot.
Pin It!